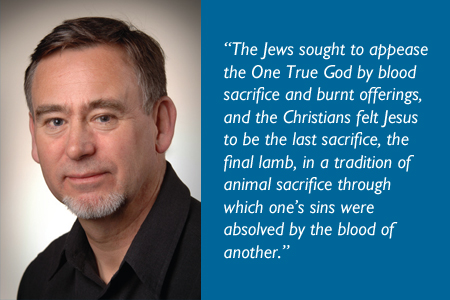 Surrendering One's Whole Being to God
Issue 62 November 2009
As a British Muslim convert, I sometimes feel that I am regarded as neither a true Brit nor an authentic Muslim. Well, I don't happen to feel that in becoming a Muslim I have in some way betrayed my "roots", nor do I have any sense that not being born a Muslim disqualifies me from being a "proper" Muslim. I do not feel that I occupy a kind of no-man's land between two tribal encampments, even if I am sometimes made to feel so. We converts can get it from both sides. From the Muslim side, I have been reminded in various ways that I am a greenhorn, a learner-Muslim, in need of basic education about Islam.

My first experience of this was when I went to a prominent mosque ten years ago to ask an official there to hear me recite the fatihah and offer me advice on my pronunciation of Arabic. After hearing my recitation, he approved it, and asked me where and when I had become a Muslim. I told him a few weeks before in Istanbul. He grimaced and said, "Brother, there are no Muslims in Turkey; there are only Sufis."
To read the rest of this feature, get your latest issue of emel magazine>
1) Delivered to your door for only £3.50 with FREE Postage and Packaging
You can get your latest issue of emel with FREE Postage & Packaging.
Contact us now and we will send you the latest issue of emel for £3.50, with absolutely no extra cost for postage and packaging.
Call us on 020 7328 7300 or email info@emel.com
2) Find your Local Stockist
Your latest issue of emel is also available in stores nationwide including WHSmith and Borders.
3) Subscribe for one year - now only £29.95
You can subscribe for only £29.95 (that's 50% off the standard UK subscription price) and get 12 issues delivered straight to your door, every month..
Call us on 020 7328 7300 or email info@emel.com
Share this


Link to this
Printer Friendly