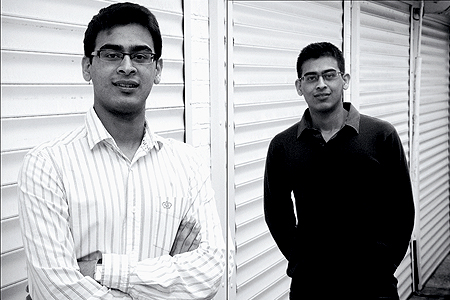 Kawsar and Sarwar
Issue 63 December 2009
Twins Kawsar (right) and Sarwar Zaman, aged 19, are young men with promising careers ahead. Selected as contenders on the Prime Minister's Global Fellowship, both boys spent time abroad this summer in India and China. The Fellowship was created to nurture outstanding talent and enterprise in young people in England through exposure to and dialogue with three of the world's most important developing economies: Brazil, China and India.
After applying to take part in the fellowship online, the twins underwent a long application process, after which they were given placements in China and India, with internships at Shell and Tata – global companies with local interests. The program encourages a new outlook in life. Kawsar and Sarwar experienced firsthand how business is conducted abroad, and both boys site the fellowship as a tremendous learning experience.
Kawsar and Sarwar put their inspiration and motivation down to their mother, who always emphasised how important their studies were. Hard-working and ambitious, these twins may look alike, but despite similarities both have chosen to specialise in different aspects of law. After they complete their law degrees at the LSE, Kawsar intends to find a career at the bar, while Sarwar has ambitions to work in commercial law.
In their free time, the twins enjoy tennis, and playing pool.
Words Somaiya Khan-Piachaud
Portrait Nazrul Islam
Share this


Link to this
Printer Friendly