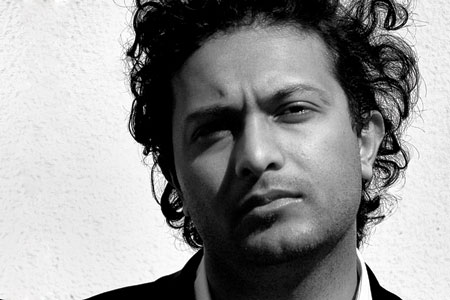 A Year of Change
Issue 63 December 2009
Next month marks a year since US president Barack Obama took office. He may only be a quarter of the way through his first term, but that hasn't stopped his supporters hailing his brief time as a bright new dawn, nor his detractors attacking him as the man who will destroy America. But how has the American president done in twelve months?
One thing few doubt is that Obama, as a man and a husband, has been good for America. His persona as a calm, thoughtful decision-maker contrasts with his predecessor George W Bush's politics of ruling by God and by gut. But Obama inherited serious political challenges in January, the most severe of which was the parlous state of the economy. Since then, his government's interventions, pumping hundreds of billions of dollars into the economy as stimulus, outraged the right-wing who saw it as a step (or several) towards socialism, and have had an as yet unclear effect on the economy. It is too early to call, but it is unlikely the Bush administration would have come up with better answers.
Obama has been less successful at pushing through healthcare reforms, which were bitterly opposed by Republicans. Indeed, the significant support and goodwill that Obama appeared to have generated among Americans during the election practically evaporated over this highly divisive issue. The reforms will still go ahead, but they have been heavily diluted and reformed, so what will probably pass into law next year will be a bit of a patchwork of measures.
Abroad, Obama's challenge was, well, America itself. The new president inherited an awful legacy from the Bush years: two unpopular, apparently endless wars in Iraq and Afghanistan, neither of which had clear aims, and a world of mistrust, even from close allies. A year on, the strategy on Iraq, Afghanistan and even the now-forgotten 'war on terror' remains confused, with US troops out of Iraqi cities but still in Iraq, more troops in Afghanistan, and a wary eye on Pakistan.
To read the rest of this article, get your latest issue of emel magazine>
1) Delivered to your door for only £3.50 with FREE Postage and Packaging
You can get your latest issue of emel with FREE Postage & Packaging.
Click here for terms and conditions
Call us on 020 7328 7300 or email info@emel.com.
2) Find your Local Stockist
Your latest issue of emel is also available in stores nationwide including WHSmith and Borders.
3) Subscribe for one year - now only £29.95
You can subscribe for only £29.95 (that's 50% off the standard UK subscription price) and get 12 issues delivered straight to your door, every month..
Call us on 020 7328 7300 or email info@emel.com
Share this


Link to this
Printer Friendly