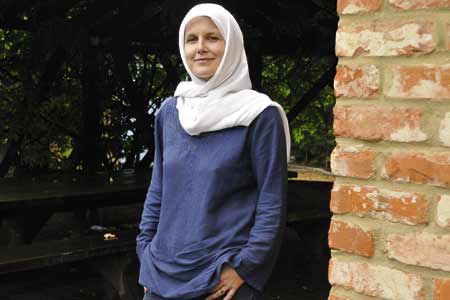 Compassion for All
Issue 63 December 2009
It was time for the Christmas concert at the children's new school. After the young pupils performed a rousing rendition of 'Jingle Bells' and other classics, a van drove up into the school grounds, driven by a rather large man in a red outfit. My heart sank. Are our children, who already have so much, going to be given even more things? Then I watched in amazement. Children rushed up to the van bearing pre-wrapped parcels, falling over each other in their rush to give. Within minutes the van was full, and 'Father Christmas' slowly drove away though the crowds, on his way to give the presents to children who are not like ours - to children who are in need.
Compassion is a natural feeling that our children have for others. We only have to nurture it. But do we do enough to nurture that feeling within ourselves?
Compassion is defined in English as 'the deep awareness of the suffering of another, coupled with the wish to relieve it.' But it is so much more than a human emotion. In Islam, foremost among God's attributes are mercy and compassion or, in the Arabic, Rahman and Rahim. The Semitic root letters r-h-m have an array of meanings including womb, kinship, tenderness, nourishment, and compassion. Compassion is actually about a tenderness which emerges from the source of all creation, a tenderness that protects us all.
All of the major faiths teach us about compassion.
In the Jewish tradition, God is invoked as the Father of Compassion. Rabbis speak of 'the thirteen attributes of compassion'. And, with the same root letters as the Arabic, with the same connection to a womb, compassion is ascribed to both God and man: in Isaiah 49, it is written 'Can a woman forget her sucking child, that she should not have compassion on the son of her womb? Yea, these may forget, yet will not I forget thee.'
Asked for a summary of the Jewish religion in the most concise terms, the Jewish sage and scholar Rabbi Hillel the elder replied (reputedly while standing on one leg): "That which is hateful to you, do not do to your fellow. That is the whole Torah. The rest is the explanation; go and learn."
To read the rest of Lucy's article, get your latest issue of emel magazine>
1) Delivered to your door for only £3.50 with FREE Postage and Packaging
You can get your latest issue of emel with FREE Postage & Packaging.
Click here for terms and conditions
Call us on 020 7328 7300 or email info@emel.com.
2) Find your Local Stockist
Your latest issue of emel is also available in stores nationwide including WHSmith and Borders.
3) Subscribe for one year - now only £29.95
You can subscribe for only £29.95 (that's 50% off the standard UK subscription price) and get 12 issues delivered straight to your door, every month..
Call us on 020 7328 7300 or email info@emel.com
Share this


Link to this
Printer Friendly