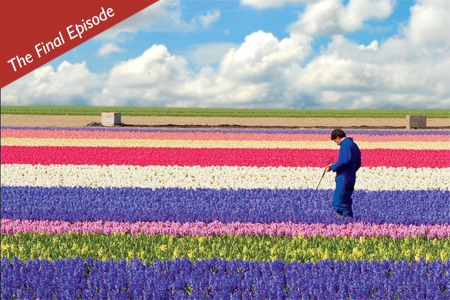 The Winter Flowers - The Good Life Express
Issue 63 December 2009
Shorter days and chilly evenings officially mark the beginning of Winter. Sarah Joseph discovers the rare few flowers which bloom in this season of hibernation.
As the last few remnants of sunshine disappear, we summer-starved Britons come to terms with losing our beautiful gardens to the cold after hardly two months of basking in nature's glory.
However the often untold story of winter flowers is a heart-warming one, an ideal compensation for losing the darling buds of May.
The winter season's flowers include carnations, chrysanthemums, freesias, roses and winter jasmines. Alongside these are classic flowers like amaryllis and hyacinth which are essential for adding a dash of colour and fragrance during the winter season.
To read this story in full, get your latest issue of emel magazine>
1) Delivered to your door for only £3.50 with FREE Postage and Packaging
You can get your latest issue of emel with FREE Postage & Packaging.
Click here for terms and conditions
Call us on 020 7328 7300 or email info@emel.com.
2) Find your Local Stockist
Your latest issue of emel is also available in stores nationwide including WHSmith and Borders.
3) Subscribe for one year - now only £29.95
You can subscribe for only £29.95 (that's 50% off the standard UK subscription price) and get 12 issues delivered straight to your door, every month..
Call us on 020 7328 7300 or email info@emel.com
Share this


Link to this
Printer Friendly