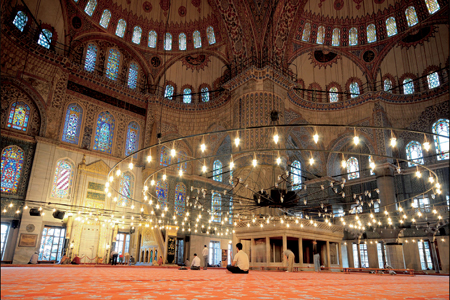 Earthbound – A Rough Guide to the World in Pictures
Issue 63 December 2009
Review by Alastair McAskill
Since starting in 1982 with the "Rough Guide To Greece" the publishers have racked up over 200 titles detailing destinations as disparate as metropolitan Paris and the outer reaches of Nepal.
The Guides provide essentials from Visa advice to restaurant and hotel recommendations, and key phrases in the local language. However, thus far, the individual books do not provide the essential inspiration for your choice of destination. You pick up "The Rough Guide To Iceland" only after deciding you want to go to Iceland.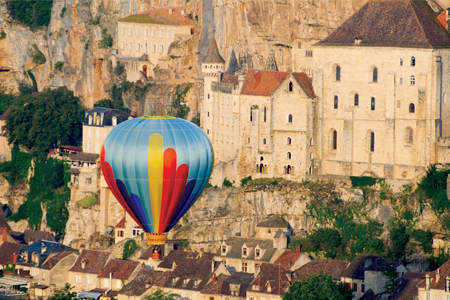 Their latest book, "Earthbound – A Rough Guide to the World in Pictures" is entirely inspiring. With a stunning unspoiled Greek Beach on the front cover and with a sternly contrasting Miami-scape of swimming pools and strictly ordered deck loungers on the back cover, it's a joy before you turn the first page.
Made from the cream of the massive Rough Guides' photo archive (which is
over a 100,000 strong), the book arrives to high expectations. Over 260 pages show an eclectic mix of photographs, grouped into twelve loose headings including "Belief", "Time Wasting" and "Structures".
Comprising the traditional photobook layout of a picture per page.'Earthbound' gives a modern twist; including a Googlemap code for each shot. In keeping with convention though, Latitude and Longitude are also given as reference.
The layout allows pictures to breathe on and across the pages to full effect
– when undulating sand dunes in Peru give way to a Spanish Rollercoaster barreling around a curve, you feel as if the coaster will invade the space across the page and into swirling golden sands.
The representation of "Belief" is tackled broadly; from a vibrant Hindu festival in India to the stunning interior of Blue Mosque in Istanbul, through to a Brazilian football match and a fairytale Disney Castle.
'Earthbound' is full of superb photos, as varied as the subjects they portray. It prompts consideration of what one can do to enrich their own holiday photos when in such awe inspiring places.
Simple things like moving off eye level for a different perspective can create great shots with almost any camera.
As a photographer myself I confess that the depth, variety and quality displayed between the covers is something to be aspired to. 'Earthbound' will appeal to trip planners, aspiring holiday snappers and lovers of great pictures everywhere, and at £20 it is fantastic value for a book of this type and quality.
Share this


Link to this
Printer Friendly