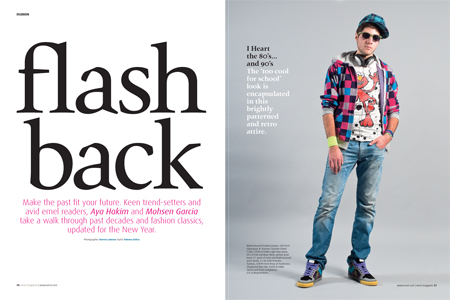 Flashback - Fashion from the past decade
Issue 64 January 2010
Make the past fit your future. Keen trend-setters and avid emel readers, Aya Hakim and Mohsen Garcia take a walk through past decades and fashion classics, updated for the New Year.
Photographer Steven Lawson Stylist Fatema Zehra
To enjoy this fashion feature, get your latest issue of emel magazine>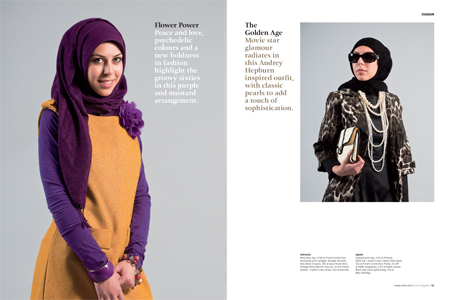 1) Delivered to your door for only £3.50 with FREE Postage and Packaging
You can get your latest issue of emel with FREE Postage & Packaging.
Click here for terms and conditions
Call us on 020 7328 7300 or email info@emel.com.
2) Find your Local Stockist
Your latest issue of emel is also available in stores nationwide including WHSmith and Borders.
3) Subscribe for one year - now only £29.95
You can subscribe for only £29.95 (that's 50% off the standard UK subscription price) and get 12 issues delivered straight to your door, every month..
Call us on 020 7328 7300 or email info@emel.com
Share this


Link to this
Printer Friendly