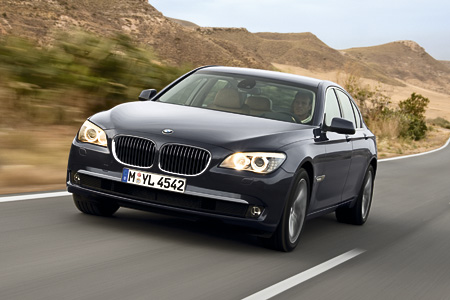 Automobile Real Estate
Issue 65 February 2010
A car built for Presidents and Prime Ministers, the luxury BMW 7 Series has Fazeel Ashraf wondering what he should do with his savings.
Have you recently been in the company of financial advisors? Are you spending more time in an estate agent's Audi TT than your own car? In short, are you a house hunter? If so, my sincere condolences. You see, I too have finally got to that stage in my life where I'm looking to purchase my first house and it hurts. For sure, looking at other people's houses is like your own real life version of 'Through the Keyhole', but the rest of the sorry process is as much fun as attending a conference on 'The Evolution of Paper Clip Designs'.
Looking at the gazillion finance options is a minefield in itself, not to mention the fact that so called 'expert' opinions on where house prices are heading change with the hourly weather forecast.
Then there's the estate agent. I am sure there are noble and straightforward agents out there in some mystical land but I am yet to find one. Maybe my command of the English language is not as good as I thought it was, but last time I checked, the words, "Only show me houses with a garden and off street parking" do not mean, "Take me to a tower block of flats which overlook the local rugby ground and then ask me to park in the local Morrisons, as otherwise my car will get clamped." Maybe estate agents have some secret language that you and I are not privy to.
All this does nothing for my confidence and presents me with the dilemma of whether I should just forget about the house and find something else to blow my deposit on. The new BMW 7 Series for example.
To read the rest of this feature, get your latest issue of emel magazine>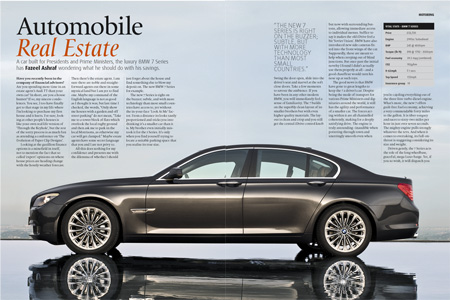 1) Delivered to your door for only £3.50 with FREE Postage and Packaging
You can get your latest issue of emel with FREE Postage & Packaging.
Click here for terms and conditions
Call us on 020 7328 7300 or email info@emel.com.
2) Find your Local Stockist
Your latest issue of emel is also available in stores nationwide including WHSmith and Borders.
3) Subscribe for one year - now only £29.95
You can subscribe for only £29.95 (that's 50% off the standard UK subscription price) and get 12 issues delivered straight to your door, every month..
Call us on 020 7328 7300 or email info@emel.com

Share this


Link to this
Printer Friendly