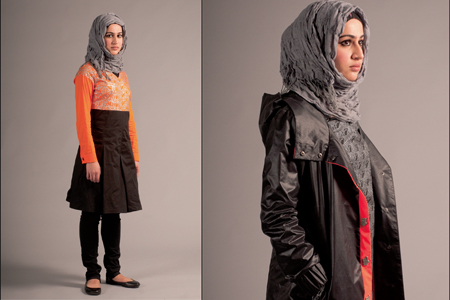 On the Edge
Issue 66 March 2010
The aspiring product designer turned fashion designer, Sarah Elenany, details her unique approach to producing edgy yet modest clothing for the Muslim market.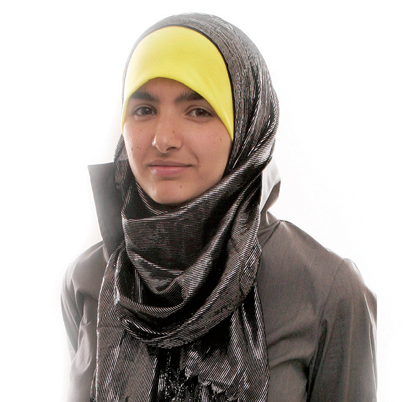 Sarah Elenany
As a product designer, Sarah Elenany was always taught the "design for need" philosophy. She applied this when making clothes that both suited her style and covered her in the way she wanted. When people started asking where she got her own clothes from, she realised the wider need for a clothing collection. Her transition from product designer to fashion began and 'Elenany' was born.
Elenany's fashion thrives on the challenge of designing clothing to a specification; approaching clothes as products by designing clothing which is stylish, modest, functional and wearable. Sarah hopes that Elenany clothing "empowers Muslim women" by allowing them to dress modestly whilst being confident in the image conscious world of today.
The message behind the brand is a celebration of Islam, the angular Islamically inspired graphics are bold, strong and unapologetic. Each of her items carries a uniquely designed replicated pattern based on various universal themes, including 'brotherhood' and 'dua' (prayer).
Elenany's ultimate goal is for her collection to be loved for their subtle inspiration and 'cool' modesty. She hopes 'Elenany' will continue to develop appeal for both Muslims and non-Muslims alike.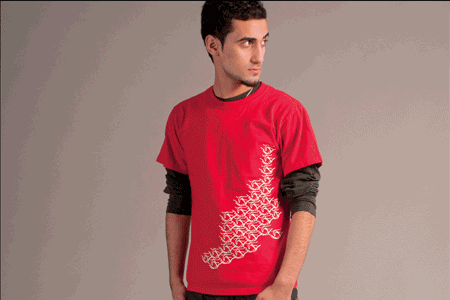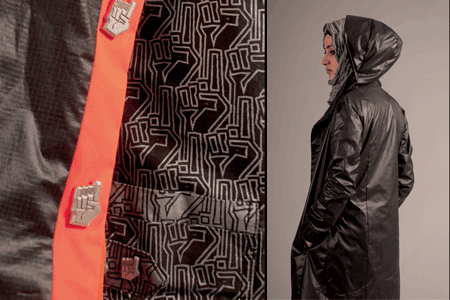 Words and Styling Fatema Zehra
Photography Steven Lawson
Models
Zaid Al-Atrakchi and Asma Rafiq
To enjoy the rest of this feature, get your latest issue of emel magazine >Read Below<
1) Delivered to your door for only £3.50 with FREE Postage and Packaging
You can get your latest issue of emel with FREE Postage & Packaging.
Click here for terms and conditions
Call us on 020 7328 7300 or email info@emel.com.
2) Find your Local Stockist
Your latest issue of emel is also available in stores nationwide including WHSmith and Borders.
3) Subscribe for one year - now only £29.95
You can subscribe for only £29.95 (that's 50% off the standard UK subscription price) and get 12 issues delivered straight to your door, every month..
Call us on 020 7328 7300 or email info@emel.com
Share this


Link to this
Printer Friendly