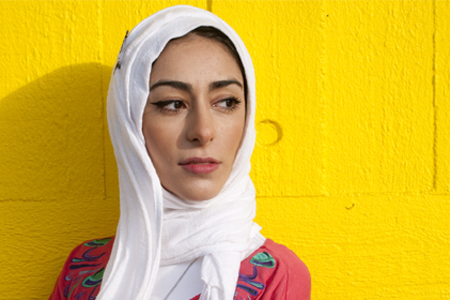 Watch This Face - Seja Majeed
Issue 66 March 2010
After nearly being killed three times, a slightly dishevelled yet more determined Seja Majeed returns to London following six months in Iraq filming a humanitarian documentary. The film, entitled Baghdad Holiday is currently in post-production but has already attracted attention from leading media broadcasters More4 and Guardian Films.
Three years on, Seja describes herself as being slightly naive during that experience yet has maintained the same burning ambition and curiosity of that 21- year old adventurer. In between working on the counter terrorism
initiative Britslam to writing a fictional novel due to be published next year, Seja admits she has no time for a social life.
If her face looks familiar, it's probably because you've seen it on London Underground posters. Seja is one of the first young Muslim women to be chosen in a national advertising campaign for the volunteering charity for young people, V:Inspired.
A recipient of The Ambassador of Peace Award by the UK's Universal Peace Federation, Seja is currently taking a legal practice course and aims to run for MP in the 2014 general election. With a strong desire to shatter stereotypes and build bridges between societies, Seja Majeed is well on her way to becoming a permanent fixture on posters and screens everywhere.
Share this


Link to this
Printer Friendly