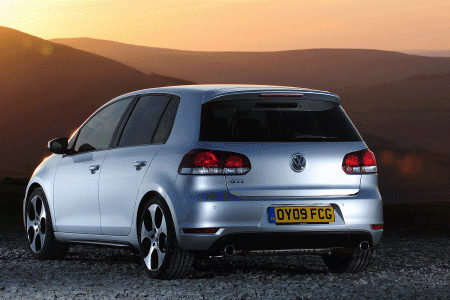 The German Gear - Volkswagen Golf GTi Review
Issue 68 May 2010
Undergoing transformations since 1976, Fazeel Ashraf takes the reinvented Volkswagen Golf for a spin.
This isn't going well so far. I've been sitting here in the new 2010 Mk 6 Volkswagen Golf GTI for the last 25 minutes and have not even moved an inch. No, I'm not stuck in traffic but rather find myself trying to pair my phone to the integrated Bluetooth system. Is it too much to ask a German premium brand car to allow me to make a simple conversation en-route? Well, apparently so. I thought technology was meant to make our lives simpler but after a thorough reading of the handbook and trawling the World Wide Web, apparently it turns out that whatever I try, I can't get my six month old Blackberry to connect to the car. Now, admittedly I'm not a 'techie' and when I first started living on my own it took me a while to figure out how to use my washing machine – after all they didn't teach me the difference between the 22 settings and what the significance of pre-soaking is when I was in school. Yet I still manage to walk into work with a clean shirt everyday so why is it so difficult to make a phone call from the comforts of the VW GTI?
Anyway, moving on - with the spring sun burning the early morning fog from the sky and rapidly drying the road surface, I'm really starting to wish the GTI will start to shine. The GTI is a simple recipe and Volkswagen has been perfecting it since 1976. Firstly take a smallish, yet simple front wheel drive family hatch back. Add one potent engine, quickly followed by the sharpening of the handling. Finally, add some seasoning with sporty-esque seats, a spoiler and of course not forgetting the large shiny alloys with low profile tyres. So with this in the mix what should one be left with? An everyday, nimble, practical car that's a hoot to drive.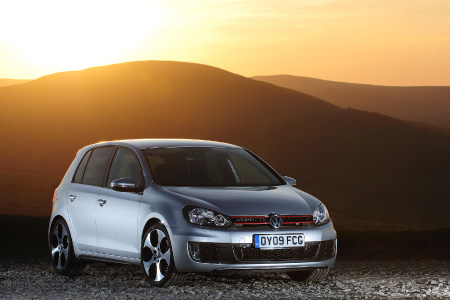 To enjoy the rest of this feature, get your latest issue of emel magazine >Read Below<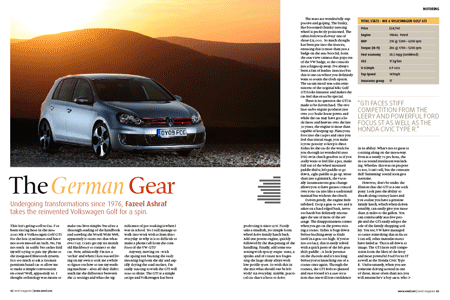 1) Delivered to your door for only £3.50 with FREE Postage and Packaging
You can get your latest issue of emel with FREE Postage & Packaging.
Click here for terms and conditions
Call us on 020 7328 7300 or email info@emel.com.
2) Find your Local Stockist
Your latest issue of emel is also available in stores nationwide including WHSmith and Borders.
3) Subscribe for one year - now only £29.95
You can subscribe for only £29.95 (that's 50% off the standard UK subscription price) and get 12 issues delivered straight to your door, every month..
Call us on 020 7328 7300 or email info@emel.com
Share this


Link to this
Printer Friendly