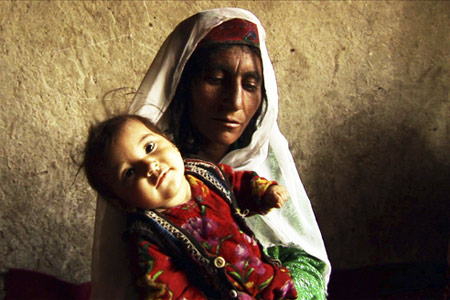 Events and Listings - July 2010
Issue 70 July 2010
23rd July – 29th August
The Great Game - Afghanistan
The festival aims to explore the culture and history of Afghanistan through a series of plays, exhibitions and films. 'The Great Game' sets out to stimulate discussion and debate on what is the most important focus of UK and American foreign policy.
Venue: The Tricyle Theatre, 269 Kilburn High Road, London NW6 7J

From 1st July
Coal, Frankincense and Myrrh: Yemen and British Yemenis
An exhibition dedicated to the UK's oldest established Muslim community, exploring how their migration was facilitated by Yemen's historic role as a trading nation with close links to Britain.
Venue: Horniman Museum, 100 London Road, Forest Hill, London E1 6QL

4th – 25th July
Walk for whales
The month of July sees the Whales and Dolphin Conservation Society (WDCS) and SEALIFE, launching their awareness campaign to help stop commercial whaling. Every SEALIFE centre in the UK will be helping to raise money through a sponsored five mile walk, fun for all the family.
Venue: SEALIFE centres across the UK

From 7th July
Hidden Gardens of the City
Every Wednesday, take a walk with 'Green city walks'. Explore the hidden wonders of London's gardens and history of the western edge of the financial city. Walks include a visit to the Barbican's water gardens and the oldest residential property in the city of London.
Venue: City of London, meeting point at Bank tube station (steps of Royal Exchange, exit 3 of the station)

From 1st July
The Deep exhibition
In honour of 2010, the year of biodiversity, the Natural History Museum unveils 'The Deep' . Enter a weird and wonderful world, 11,000 metres down in the ocean, an area less explored than the moon's surface. The exhibition offers visitors the chance to see rare specimens from shimmering jellyfish and scary angler fish to giant spider crabs and colossal squid.
Venue: Natural History Museum, Cromwell Road, London SW7 5BD
Share this


Link to this
Printer Friendly