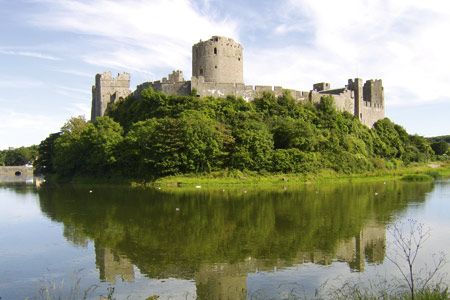 Summer with Family - ideas for the holiday season
Issue 70 July 2010
School's out! We help you plan out your summer by giving you emel's top 12 pick of things to do with your family

The Merlin Entertainments London Eye
At 135 metres, the London Eye has a spectacular view the entire family is sure to love. It is the world's largest observation wheel with 40 kilometre panoramic views, making it easy to spot almost all landmarks in Central London. You will also have the opportunity to capture your family's moment with a souvenir photograph. Be sure to check for clear skies prior to visiting!
Venue: Minster Court, Westminster Bridge Road, South Bank, London SE1 7PB
The Natural History Museum
One of the London's top 10 attractions, the Natural History Museum promises to make your family's visit a great learning experience. From exploring fossils to browsing Britain's lowland forests, there is something to tickle everyone's fancy.
Venue: The Natural History, Museum Cromwell, Road Kensington, Greater London SW7 5BD
Hounslow Urban Farm
Hounslow Urban Farm is one of London's largest community farms, containing alpacas, sheep, goats, pigs, ponies, donkeys, rabbits, chipmunks and cattle to name a few.
Venue: Faggs Road, Feltham, Middlesex. TW14 0LZ
Paradise Island Adventure Golf
Golf, anyone? Paradise Island Adventure Golf is based in Manchester and provides an opportunity to brush up on your family's gold skills. The concourse contains two 18-hole courses- great for all of the family.
Venue: Paradise Island Adventure Golf , The Dome , The Trafford Centre, Manchester , Greater Manchester
M17 8AA
Elephant Parade
This public awareness campaign for endangered Asian elephants features 250 fibreglass elephants painted by artists, designers and celebrities including Lulu Guinness and Diane von Furstenberg. Try and spot them all now!
Woodlands Leisure Park
Rain, sun or snow, Woodlands Leisure Park is guaranteed fun time for the family. Go through five floors of indoor tower climbs, slide and rides or hold tight to the Trauma Tower that rises up and drops 50 ft. The Reptile House provides a viewing of crocodiles and a poisonous python or you could go to the Falconry House which has a wide range of birds of prey. Either way, Woodlands Leisure Park demands an entire day!
Venue: Woodlands Leisure Park , Blackawton , Dartmouth , Devon TQ9 7DQ
Eureka! The National Children's Museum
Eureka! is a charity that takes pride in inspiring children to learn more about themselves and the planet. The museum carries 100s of hand-on exhibits in six different galleries.
Venue: Eureka! The National Children's Museum, Discovery Road, Halifax, West Yorkshire HX1 2NE
Africa Alive
If you'd like a taste of African wildlife in Britain, this is an opportunity to brush up on your experience! Daily feedings and animal encounter sessions make it very easy to get friendly with the animals. Lions, monkeys, rhinos, cheetahs, giraffes, the African Barn Owl, Vasa Parrot and the Royal Python are just a few of the creatures that inhabit the park. Go on, dare to be adventurous and get wild!
Venue: Africa Alive! Whites Lane, Kessingland, Lowestoft, Suffolk NR33 7TF
Waterworld
Summer's a time to get wet, and Waterwold provides the perfect opportunity. Whether you're slipping down the slides with your kids or taking a breather in the steam room, the whole family will be soaked!
Venue: Waterworld, The Harbour, Portrush, Ulster BT56 8DF
Dalaucothi Gold Mines
These gold mines are set beautifully amidst hillsides overlooking Cothi Valley. These mines can be traced back to the Roman era, and demonstrate the methods that were used to extract gold. The entire family can attend a guided underground tour, during which you can sift the panning troughs and keep what you can find!
Venue: Dolaucothi Gold Mines, The Coach House, Pumsaint, Llanwrda, Mid Wales SA19 8UW
Pembroke Castle
Summer's a time for picnics, and Pembroke Castle offers a beautiful and historic location for one. The castle is well intact and filled with passages, tunnels and stairways that make it easy for the whole family to explore. Imagine life in Tudor England when King Henry VII reigned. Walk through the surrounding greenery, visit the medieval town centre and soak up the sun. Either way, this location is sure to offer some intense relaxation.
Venue: Pembroke Castle, Pembroke, Pembrokeshire, Mid Wales SA71 4LA
Sea Life London Aquarium
The Sea Life London Aquarium is home to one of Europe's largest collections of global marine life and is the jewel in the crown of the 28 SEA LIFE attractions in the UK and Europe.
Venue: Sea Life London Aquarium, County Hall, Westminster Bridge Rd, London, SE1 7PB
_____________________________________________________________________________________________
If you are still struggling with ideas, click here to check out our feature from issue 58 last year where we offered some fantastic tips to ensure your kids get into the holiday spirit. The results are shiny, happy little people.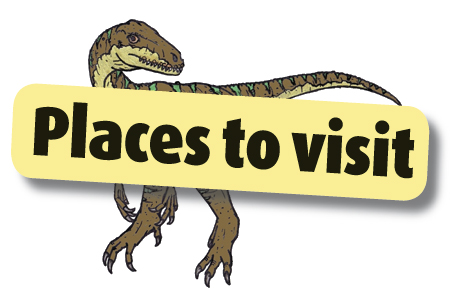 Last year, we also explored four idyllic destinations within the UK, if you want to holiday the ethical way. You can check them out here.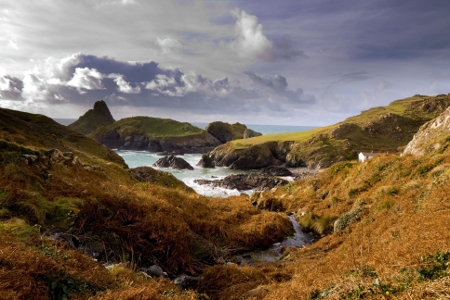 Or if you are determined to make the most of this warm weather, check out our travel feature here on a range of water sports you can take part in.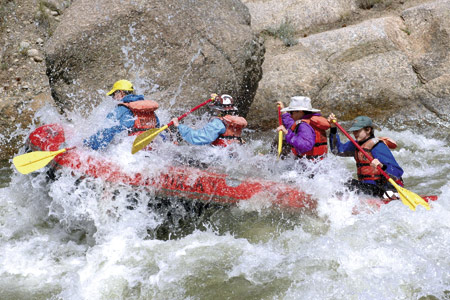 Share this


Link to this
Printer Friendly