A day in the life of - A Helpline Worker at the MYH
Issue 71 August 2010
The Muslim Youth Helpline (MYH) is a free and confidential listening service dedicated to helping young Muslims in distress.
Founded in 2001, MYH began as a youth forum created by young people themselves to respond to the social problems endured by young Muslims in Britain today. The absence of effective community support schemes and the apathy to deal with rising levels of social exclusion, mental health problems, abuse and criminal activity led to the creation of an anonymous helpline service putting young people at the frontline of service provision.
The aim of this helpline is to provide a safe space for young Muslim's to talk about their problems without fear of being judged, rejected or chastised. MYH is a registered charity led by young Muslims in the form of trained staff and volunteers who are on hand to listen to those in need. To date MYH has taken over 28,000 calls, web chats, letters and emails from young people in distress.
During Ramadan MYH runs a campaign aimed at raising funds to help sustain the vital services it provides to young Muslims. This year the campaign proclaims "Imagine if we give just £3 a month for a lifeline". As the blessed month of Ramadan draws to a close MYH traditionally see's a rise in enquiries, as Muslims return to the stress of their daily lives.
If you are in need of help and would like to talk to someone, you can reach them on their free helpline on 0808 808 2008 or visit the website at www.myh.org.uk (Lines open: 6pm-12pm weekdays and 12pm–12am on weekends).

Donate Now: www.myh.org.uk/donations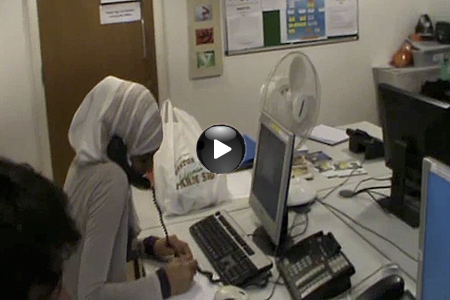 Share this


Link to this
Printer Friendly