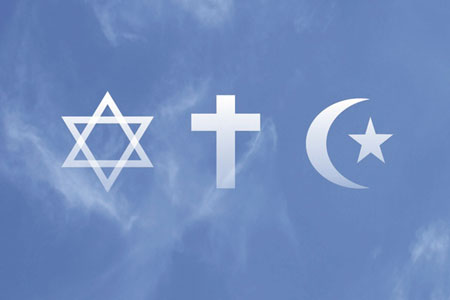 Cultivating a Cohesive Society
Issue 72 September 2010
The opportunity to incorporate respect for humanity as part of our Eid celebrations is one that should not be missed.

Ramadan is a month of worship and community spirit to recharge our souls and reconnect with our Lord. Yet for some converts the blessings of this month are marred by their feelings of estrangement from both their former communities and the Muslim community they have joined but have never been completely accepted by. If they visit the Mosque for the tarawih prayer during Ramadan they attract looks and stares and in some cases may not even be greeted, while on Eid when we all enjoy time with our families they have nowhere to go.
Earlier this month I was giving a presentation to a group of senior civil servants from Malaysia and observed how much easier it can be for a married couple if at least one partner has a Muslim family to turn to. The Malaysian delegates responded by stating how in their country it is quite normal for people of different faiths to come together to celebrate each others festivals. So on Eid, Christian families will take food round to their Muslim neighbours and at Christmas, the Muslims reciprocate reinforcing the idea that they are an integrated society where people form a single supportive ummah despite holding divergent beliefs – a community you could legitimately compare to the first ummah – the pluralistic ummah of Madinah.
While I have encountered individuals in the British Muslim community who have reached out to their neighbours in this way, the norm sadly remains with different faith groups regarding each other with suspicion or even overt hostility. As Muslims we have no excuse for this as we have ample evidence in the life of our beloved Prophet to encourage us to fully engage with our neighbours. Recall for instance the way that the Prophet cleared the Mosque for the Najran Christians to pray, even after they had rejected his invitation to embrace Islam.
Last weekend I attended a conference dedicated to the life of the Prophet, and all the speakers I listened to spoke with knowledge and passion about Muhammad. Yet when it came to panel discussions dedicated to applying the lessons learned from his life, the language immediately returned to that of the 'plight' of Muslims living in a 'Kufr state' and whether or not it was an obligation to migrate and flee the land of the infidel to protect themselves and their families from the corruption of the Kufar.
In spite of the recurring issues of Niqab, racial profiling, faith based schools and the excesses of the anti-terrorism forces, I can't help feeling that Muslims in Britain today are more secure than the Muslims of Madinah were after they had migrated there to escape their oppressors in Makkah. That being the case, isn't it time we abandoned the 'us' and 'them' polemic and started functioning as a single multifaceted community, tolerant of a diversity of faiths and cultures?
Since I took my shahada, declaring publicly my faith, I have never experienced any serious conflict with my family; a fact I am very grateful for, yet what always distressed me was the ever apparent feeling in my parents and siblings that I had in some profound way 'left' them and become 'other', a point I always contested. But as a community we are just as guilty as those in the wider society of emphasising on difference and in doing so, driving a wedge between us and wider society. If we want to be accepted as equal citizens we need to show through our actions that we feel a part of the wider community and that we recognise our fellow citizens as equals in humanity if not the same in belief or practice.
We can learn a great deal from our brothers and sisters in Malaysia. I do not accept that in showing respect for the 'other', we dilute our faith or risk confusion in our community. When the Prophet Muhammad gave the Najrans the mosque to pray in, it served only to emphasise the strength and confidence of the Muslim community. The isolationist behaviour that currently dominates the Muslim community far from preserving the 'purity ' of the faith only emphasises that we do not have confidence in our way of life, that we do not feel able to 'risk' following the way of the Prophet and treating our fellow Christians and Jews with the love and respect our beloved Prophet displayed for the whole of humanity.

Dawud Bone is the Stone Ashdown Director of the Centre for the Study of Muslim-Jewish Relations at the Woolf Institute.
Share this


Link to this
Printer Friendly