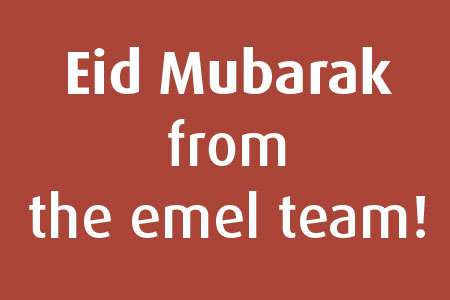 Eid Mubarak from the emel team
Issue 72 September 2010
We hope that you have a blessed Eid with your friends and family.
For many people around the world, Eid will be falling tomorrow. Why not spend some quality time this weekend with your friends and family at some of our handpicked ideas? We found them interesting, hope you will too. You can check out the post on our blog here.
Archbishop of Canterbury's Message for Eid al-fitr
You can read the Archbishop's Eid message here
The end of Ramadan need not signal an end to the feeling of increased spiritual connectedness. Sarah Joseph explores 40 ways to keep the Ramadan spirit strong. Read our special feature here.
Share this


Link to this
Printer Friendly