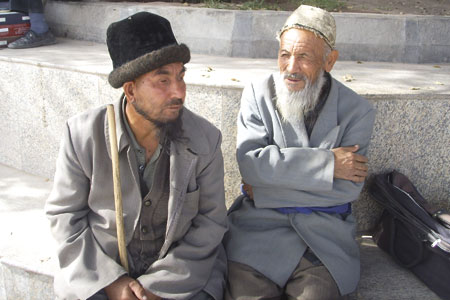 A Suffering Territory
Issue 73 October 2010
The Xinjiang Autonomous Region is a territory riddled with political tension. Dawn Foundation looks beyond that to aid the silent suffering.

The Xinjiang Uyghur Autonomous Region is home to 21 million people, of various ethnic groups. Uyghurs, an ethnic minority of Turkic origin, comprise of 45% of Xinjiang's population and 50% of China's Muslim population. Over the last three decades, it has been suggested that the Chinese government has encouraged millions of Han settling in Xinjiang, which is quickly becoming a growing concern among Uyghurs who already feel persecuted against.
With a documented history of at least 2,500 years, and a succession of different peoples and empires vying for control over the territory, Xinjiang has been, and continues to be, a focal point of ethnic tensions.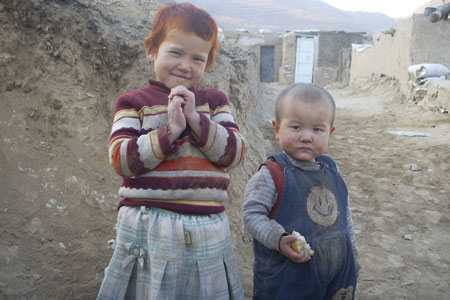 The region is thought to be rich in oil, gas and mineral reserves, yet despite this, "rapid economic development and population growth have led to deforestation, desertification and widespread pollution, generally threatening biodiversity and increasing the ecological fragility of the region," according to a paper published by Tun Lin et al. on the income inequality in China. "This, in turn, has reduced human access to clean water and fertile soil for drinking, irrigation and agriculture and has destabilised livelihoods and society."
It was a first-hand experience of this very destabilised livelihood that founder of the Dawn Foundation, Naeem Chuhan, witnessed on a business trip to China. "On one of my trips, I met Galib, who is a Uyghur Muslim from Urumqi. He spoke little English but managed to ask me to visit his hometown."
Whilst visiting during Ramadan in 2005, Naeem calculated that he was liable to pay fidya on account of missed fasts. He mentioned this to Galib, who immediately offered to help and arranged for Naeem to visit some nearby houses. "As I walked through the alleyways, I soon realised the extent of poverty these people were living in," says Naeem. "The first house I entered belonged to a 70 year old man, named Ibrahim. The house had one room and in the centre of it, laid a bare bed and on the other end, a small, unlit coal fired stove. That was it; no cupboards, tables, no light bulb - just the bed and the stove." Naeem learnt through Galib that the old man had no family and no money. He would occasionally be seen begging in the city when he had the strength. Often, he'd go hungry for days. "As I stood there, listening to Ibrahim's story, I felt a lump form in my throat. I handed Ibrahim some money and as we stood there, making du'a, tears filled my eyes. I had always heard the phrase, 'God guides and shows you your destiny' but my payment of fidya had turned before my very eyes, into a life-changing experience and the beginning of something I never dreamt I would be involved in."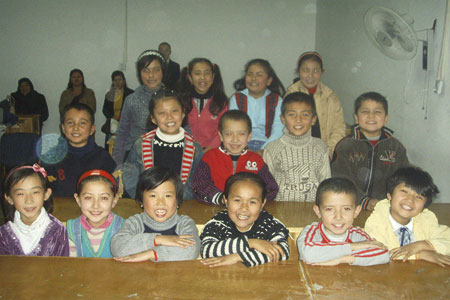 In 2006, Naeem created the Dawn Foundation with the aim of educating poor and orphan children and caring for the welfare of the poor and elderly. "From the humble beginnings of renting classrooms, we now have a seven classroom school where we teach 200 children, of which at least 20 are Han Chinese, English, Chinese, Russian, Maths and Science."
The school now has complete IT facilities with 25 computers, two full-time teachers and several volunteers to help deliver the curriculum. For the extremely poor, the school is able to provide hot meals and travel from home to school and back. "We have already trained a couple of children who have found employment and can now help their families with income independently."
The foundation is committed to promoting the social welfare of the needy by working with local government and communities. Hoping to expand his work within Urumqi and the elderly, Naeem holds the memory of Ibrahim in his heart and hopes to improve the quality of life for those abandoned in their old age by connecting the stories of those forgotten Muslims in China to Muslims around the world.
Share this


Link to this
Printer Friendly