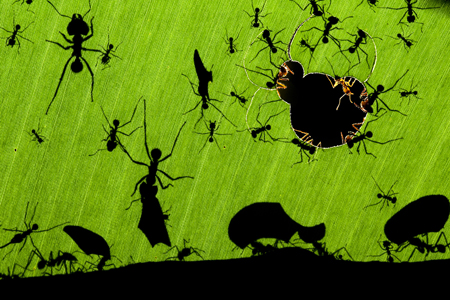 Environmental Wildlife Photographer of the Year Exhibition
Issue 76 January 2011
Review by Khadija Ghulamhusein
The world-renowned Veolia Environmental Wildlife Photographer of the Year Exhibition has once again lived up to its reputation. Hand-picked from over 40, 000 entries in more than 90 countries, the exhibition is a striking display of natural beauty and an inspiring reminder of the magnificence of the world in which we live. In addition to the plethora of categories exhibited in 2009, this year an exciting new category has been added; the Wildlife Photojournalist of the Year Award has given the exhibition a further edge. In addition to single, hard-hitting shots, the multi-image photo-series have imbibed the exhibition with added life and meaning.
While every image was unique and arresting, there were some specific categories and images that were truly remarkable. The photographs taken by members of the junior categories left me gaping; the depth of creative insight and immaculate nature of the shots belied the true ages of their owners. For me, however, the most awe-inspiring images were found in the 'Creative Visions of Nature' category; they left me breathless. I felt astounded by the sheer beauty of creation, and after having viewed them, I felt my faith re-invigorated.
The exhibition is definitely worth a visit. It's a great way to brighten up a dreary December's day, and remind us of God's power and mercy.
Share this


Link to this
Printer Friendly