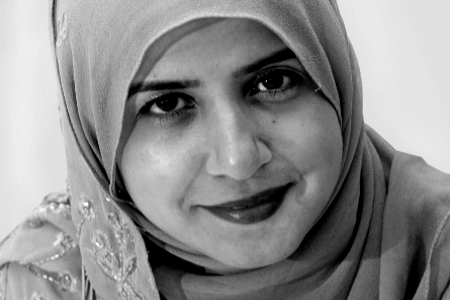 Anxieties of a Mum-to-Be
Issue 77 February 2011
For first-time expectant mothers, the experience is a reflective one; revealing more about womanhood and femininity than one had expected.
By the time you read this column, I may have some big news for you. I'm expecting my first child. And it's very possible that by the time this reaches print, the little one will have appeared.
When I first discovered I was expecting, I felt it was too early to share the news publicly, after all we're advised to keep things quiet till after the 12 week watershed. After that, I felt different about myself, my body and my future from moment to moment. How would I be able to capture that kind of fluctuation in a static piece of writing?
I also started to question exactly who or what I am as a woman. I thought I knew the answer, having spent years on life's journey towards understanding womanhood. And – this sounds very obvious – I was blown away at how much I didn't know about myself as soon as this new being settled itself inside me. My whole perspective on femininity and womanhood has started to slowly change. And that is before I've even given birth.
As a teenager, one of the Bearded Uncles had imparted his advice to me that a woman would never be complete until she held her child in her arms. I spent the next few days in a rebellious young feminist's huff. How dare he impose his patriarchal views that a woman could only be complete as a mother! But already, I know that what I have experienced with this new life growing stronger every day inside me is not something that can be conveyed in words.
It is unbelievable that the body I knew so well had this innate capability to swell and give comfort to a small embryo. As I write this, only three weeks remain till the official due date, and I can feel the baby's knees, feet and hands as little bumps that already make my heart melt. I can feel its heartbeat and its hiccups. Anyone placing their hands on the curve of my stomach will share some of the sensation, but it is impossible to convey the difficulties as well as the emotions the new being inside me generates. My mother, aunts and friends had described it to me over and over in detail, but now going through it I see that the intensity of it cannot be verbalised. Being the carrier for a new innocent life fills me with awe.
This responsibility sits on me as both an honour and a burden, and one of the challenges that I have been dealing with is to live up to the hallowed status of motherhood. In the society we live in, women are supposed to be 'supermums' who can work and look after children and have it all. Or they must be 'yummy mummies' who wipe their children's snotty noses and look fabulous themselves all the time.
But equally when constantly faced with Islamic teachings such as "paradise lies beneath the feet of the mother" it is hard not to feel unworthy of the blessings of motherhood. After all, if paradise lies underneath, then the woman must be of a calibre to merit such status. I ask myself if I will be able to live up to such expectations.
When it comes to the yummy mummy dilemma and the anxieties generated by the seemingly high expectations of motherhood, I have received my answer from the Qur'an. It is in the surah named after Lady Maryam, the mother of Isa, that I find my solace. This surah is recommended for expectant mothers to recite every day to help with pregnancy and delivery.
The verse that grabs my attention every time I recite the surah is this one which describes Lady Maryam as she goes into labour: "And the pains of childbirth drove her to the trunk of a date-palm. She said: 'Would that I had died before this, and had been forgotten and out of sight'." (19:23) This down-to-earth and realistic approach towards the entry to motherhood that God communicates to men and women gives me confidence. It gives me the confidence that entering the next phase of life is recognisably difficult. It also helps me dispel any cultural myths that motherhood must be all glamour and perfection. But most of all it gives me confidence that I am safe in God's hands as I become a mother, and that what happens next will be indescribably, amazingly, human.

Shelina is the author of Love in a Headscarf, and writes a blog at www.spirit21.co.uk
Note-
We'd also like to congratulate Shelina on the birth of her child. We pray for the well being of both Mother and child and that they are blessed with a long and prosperous life ahead.
Share this


Link to this
Printer Friendly