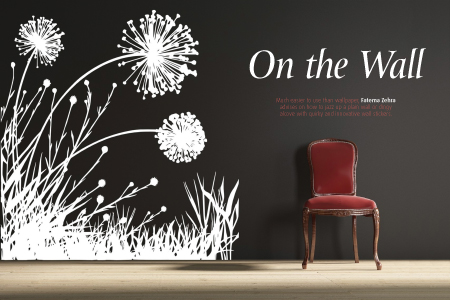 On the Wall
Issue 77 February 2011
Much easier to use than wallpaper, Fatema Zehra advises on how to jazz up a plain wall or dingy alcove with quirky and innovative wall stickers.
Wall stickers are one of the best innovations of interior decorating; allowing for an easy and hassle-free way to add interest to any space. From graphic prints to floral designs, there is sure to be a sticker to suit any personality, space or mood.
Wall stickers are much easier to use than wallpaper. With minimal hassle, a dull room can be injected with colour and vibrancy in a matter of minutes. One of the main attractions behind wall stickers and their growing popularity is their versatility – a plethora of designs and colour means that one sticker isn't bound to one, particular room. The simplicity in handling wall stickers means that even those without major decorating skills can venture into the realms of interior design, without fear of it going disastrously wrong or indeed the commitment of paint or wallpaper.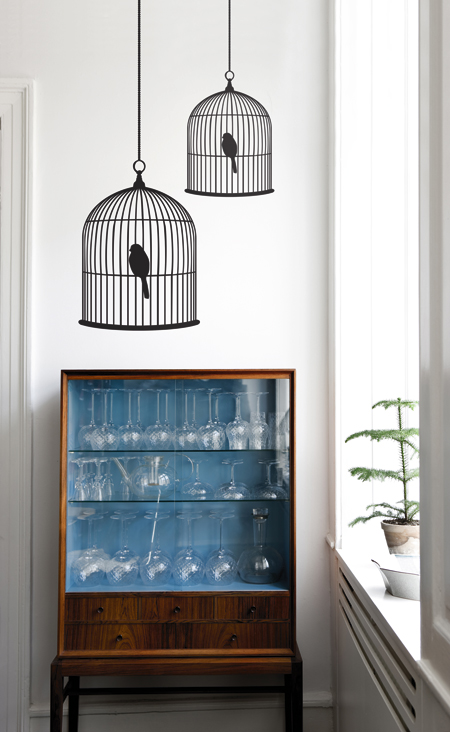 Birdcage, £34.00 from Rockett St George
Often, what's lacking from creating a balanced ambience in any room is a focal point. Wall stickers can add an impressive design or make a clever statement which ties in with the style of the room you are hoping to create. Rooms can often be themed using the right stickers, of which there is an array available in many interior decorating shops. For decorating a child's room, you may want to incorporate a playful element with a theme such as the sea; using stickers shaped like boats, anchors and sea creatures. For a main, living room space, use more stylised stickers to add a touch of sophistication. Intricate design stickers can be used to make the design look like hand painted patterns on the wall, adding a more unique touch to your room.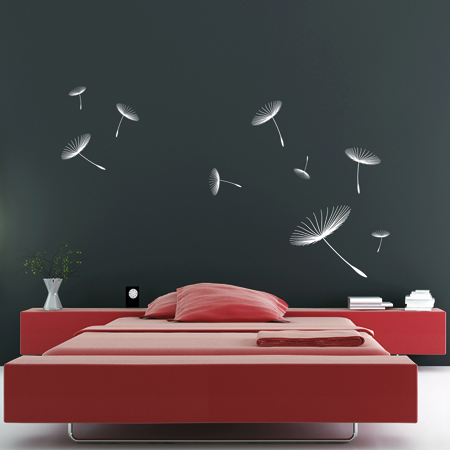 Floating dandelions, £39.99 from Bouf

More striking than paint yet less permanent than wallpaper, wall stickers offer pattern for those shy of commitment. They act as a great design statement to lift the ambience of a room. A good choice of wall sticker can immediately change the intended purpose of the room. The results are often stunning, without the anxiety of wallpapering or painting.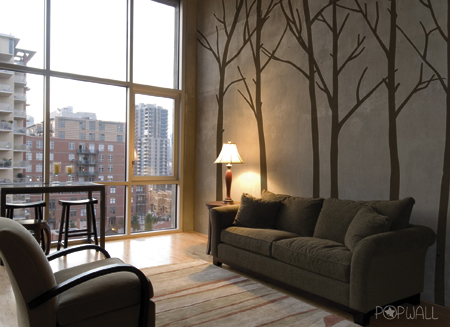 Winter Trees, £79.99 from Bouf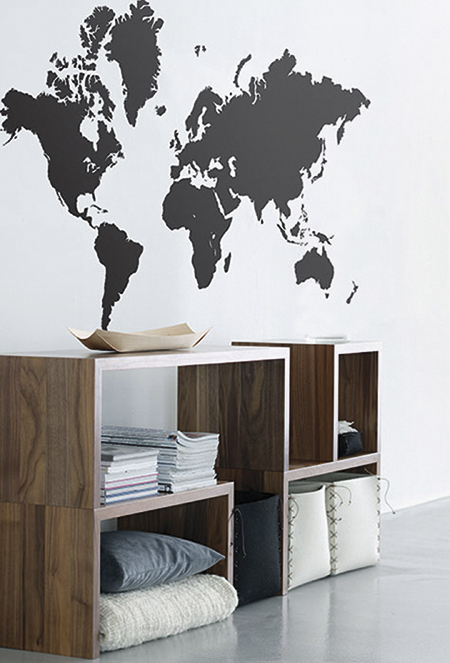 World Map, £79.95 from Skandivis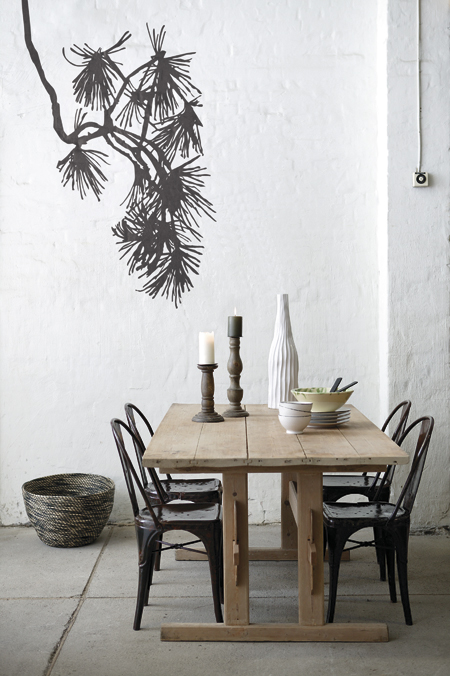 Black Pine Tree, £69.95 from Skandivis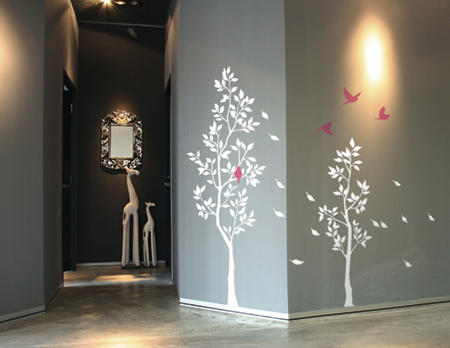 Tress with Falling Leaves, £79.99 from Bouf
Share this


Link to this
Printer Friendly