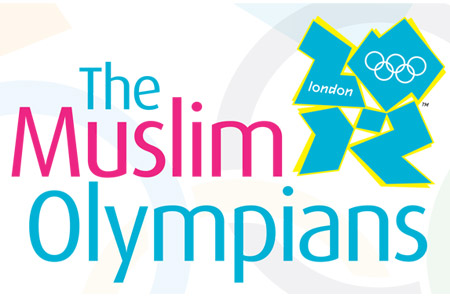 The Muslim Olympians
Issue 94 July 2012
One of the joys of the Olympics is that athletes come from all corners of the world to participate in the ultimate sports competition. Ali Khimji profiles some of the Muslim athletes that are due to be present.
Ibrahem al-Hasan
Table Tennis
Kuwait
With 72 competitors in total at the table tennis competition at this year's Olympics, competition will be fierce for Kuwait's Ibrahem al-Hasan. He was the first table tennis player to join the 72 through regional qualifiers, with the top 28 players in the world rankings automatically securing their places. Ibrahem is known for his modesty, and often shies away from the media spotlight, but with his qualification, he has cemented his position as the best player among the Gulf countries.
Aya Medany
Pentathlon
Egypt
Aya made her Olympic debut at the tender age of 15 at the 2004 Summer Olympics. Not only was she the youngest athlete in the pentathlon, she was also the youngest member of the Egyptian team. She finished 28th that year, but in the 2008 Games she improved drastically and came eighth. Aya secured her qualification for the London Games, when she won the women's title in the pentathlon at the 2011 African Championships.
Bahaa al-Farra
Athletics—400m
Palestine
One of the five athletes that will be representing Palestine at this year's Olympics, Bahaa will be there by invitation from the International Olympic Committee. He will be Gaza's only representative in the team, and is looking forward more to flying the Palestinian flag at the opening ceremony, than participating in the Games. Bahaa trains at a football stadium in Gaza, but is also spotted running along the potholed roads and the Gazan beach, in a pair of worn-out trainers that were donated to the Palestine Olympic Committee by Qatar.
Rohullah Nikpai
Taekwondo
Afghanistan
Afghanistan has been torn apart by war over the past 11 years, but this summer, the country will be putting its full support behind one fighter in London. Rohullah Nikpai won Afghanistan's first ever Olympic medal in any event at the 2008 Beijing Games, when he took the bronze medal in the men's under 58-kilogram taekwondo competition. Straight after the medal ceremony, President Hamid Karzai immediately called to congratulate him, and awarded him a house. He heads into this year's Games as one of Afghanistan's genuine Olympic medal contenders.
Share this


Link to this
Printer Friendly