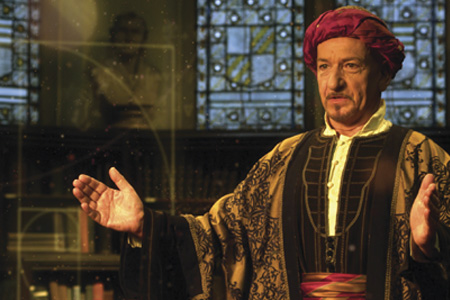 1001 Inventions
Issue 82 July 2011
Recently named Best Touring Exhibition, the 1001 Inventions exhibition has gone from strength to strength. Ali Khimji looks at its development, highlights and purpose in the world today.
Over time, the beacon of discovery and invention has been passed between civilisations. The Mayans, Ancient Greeks and Babylonians all made their fair share of contributions to society, leading to improvements in the general welfare of the population. From the seventh to the 17th century, the Muslim civilisation undertook this responsibility and made breakthroughs in areas ranging from academia, science and architecture.
As there were no great discoveries in Europe during this time, the western public has been led to believe this was the Dark Ages, where the whole world was in a period of stagnation. In their book, The People Who Made Technology from Earliest Times to Present Day, Anthony Feldman and Peter Ford jump from the Ancient Greeks to Gutenberg and Da Vinci, blithely skipping over 1000 years of amazing technological inventions. It was this revelation that historians had simply accepted a period of scientific blackout that led Professor Salim Al-Hassani down the path to create the 1001 Inventions exhibition.
The exhibition has been arranged into seven different sections to categorise the range of inventions and discoveries: Home, School, Market, Hospital, Town, World and Universe.
The main feature in the Home section is al-Jazari's elephant clock. Standing 20 feet tall, it incorporates traditions from the many cultures that influenced and made up the Islamic empire. As the water filled up in the elephant, it would set off a mechanism that would trigger all the elements to move around and make a sound every half hour.
To read more about 1001 Inventions, as well as gain access to exclusive videos, plus behind the scenes footage and more interactive content, log on to http://digital.emel.com to get your digital issue today.
Share this


Link to this
Printer Friendly