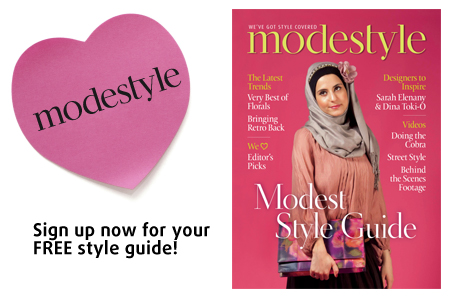 Modestyle - emel's FREE style guide, out now!
Issue 82 July 2011
Sign up below to receive your FREE digital guide to this season's modest fashion trends, highlighting beautiful and stylish trends with a modest approach.
Your guide will include:
- The latest trends - know where to shop and what to buy
- Hijab tutorials – a step by step guide on how to achieve the looks you wish you could
- Your essential guide to top scarves and accessories set to inspire your every look
- Expert tips and advice - how to compose an outfit for any occasion
- And much much more!
Share this


Link to this
Printer Friendly