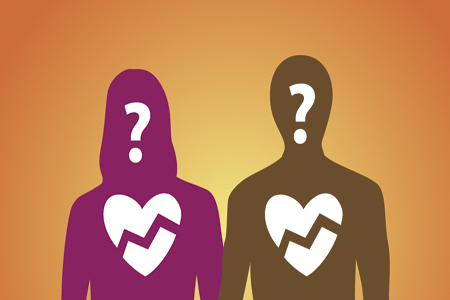 Diary of a Travelling Imam - The Charm of Brussels
Issue 84 September 2011
I was invited to speak at the FEMYSO conference in Brussels. The theme of the conference was "Wise up, Rise up". Brussels is clogged up with traffic, like a cholesterol-filled artery. Even several new bypasses had failed to reduce the acute problems within the city. Trams and the underground are the best way to travel: cheaper, faster and certainly more environmentally friendly.
I took an afternoon stroll in the neighbourhood. The smells and sounds had a North African flavour to them. I did not have to go far to see signs of a Muslim community: a halal bakery with a full range of baklava, Arabic coffee and other delicacies displayed in the window. I walked in and asked the shopkeeper if he spoke English. He replied, "Non. Parlez-vous Francais, monsieur?" I felt rather stupid and thought how arrogant of me to expect him to speak English. I apologised, and addressed him in Arabic. He replied with a big salaam and a smile, but he spoke a strange mutation of Arabic that combined French and Berber. Hmm... my first local encounter in Brussels did not go well. As I hurriedly left with my purchase, I promised to learn French.
I joined the participants for the evening meal at the conference centre. There were around 200 young people from a variety of backgrounds from across Europe. I told them the story of my son. Ibrahim was born with a blood disorder called Haemophilia. When he was diagnosed, I was in shock and in disbelief. I even questioned my faith and complained to God. I could not accept it, and at one point completely shut down for a week.
One day my son, while running around the house, fell and cut his lip. It was late in the evening, I was tired and did not have the energy to go anywhere, but I had to rush him to Great Ormond Street Hospital. After he was treated, I took the lift down and met a man who was whistling and looking very happy. I was irritated by him, and told him, "Please stop whistling, this is a hospital and they treat sick children here. Anyway, why are you looking so happy here?" He looked straight at me and said, "What's your problem? Why are you so upset?" Annoyed at him even more, I replied, "My son suffers from Haemophilia." "Oh, I'm sorry to hear that," he responded and looked down. I asked him what he was doing here. He replied, "I am here to see my daughter who suffers from Leukaemia, and she has six more days to live. I am extremely happy I am spending all my time with her, especially in her last few days." The lift then opened and he quietly walked away.
I stood there speechless. I felt so small, worthy of nothing. I gathered my composure and promised never to complain about my son's condition again. When I finished the story, not a single eye in the hall was dry.
The next day I was invited to the European Parliament to preside over a debate headed "Islam has no place in Europe." Two groups of young Muslims, along with their expert witnesses argued the case. The verdict was inconclusive, however, some very good points were made. In the end it was felt by the majority that there was no room for Islam or Muslims in Europe.
For the first time in its history, a group of young Muslims were permitted to perform their Friday prayers inside the EU Parliament. There was jubilation amongst the Muslims at this achievement. I was honoured to lead the congregation. I felt that despite the Islamophobia we see rife in European countries today, our goal must be to engage with power and policy makers. It is at that level where strategies for serious social change will be developed. There is a psychological barrier that the EU's indigenous communities need to overcome. Muslims are here to stay. Accept that, then everyone will live happily.
I ran a series of workshops on the topic of gender issues. The key question for most young people was, 'Could the differences between men and women be a source of strength or reasons for conflict?' In my view most of the gender confusions, emasculation of men and broken families we see so prevalent in our societies can be directly linked to the misguided views espoused by some feminist icons. Gender inequality should be eliminated, but femininity and masculinity should be celebrated. It is what makes us exciting and attractive.
That evening I went out for a walk, and noticed a woman looking at me. I asked her why she was staring at me. "Monsieur," she replied, "you are very attractive." I smiled, thanked her and hurried away. I was certain that the concept of haya in Islam — bashfulness and humility — is actually a very attractive characteristic in a human being. Brazenness is repulsive, at least in my view. Nevertheless, Brussels remains a charming place for me and I would love to visit it again.
Share this


Link to this
Printer Friendly