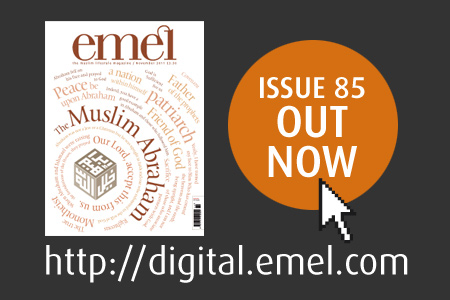 November Issue Out Now!
Issue 86 November 2011
This month we look at Abraham; the patriarch, father, friend of God, founder of nations and the ultimate monotheist. It is packed with historical analysis and interfaith focus as well as Eid gift ideas, wool fashion and lamb dishes, for those all important Eid feasts.

Get your digital copy of emel today. With exclusive videos, behind the scenes footage, animation, and much more, the digital edition is the perfect way to read your favourite magazine whenever and wherever you want. Get your digital edition now!
Share this


Link to this
Printer Friendly