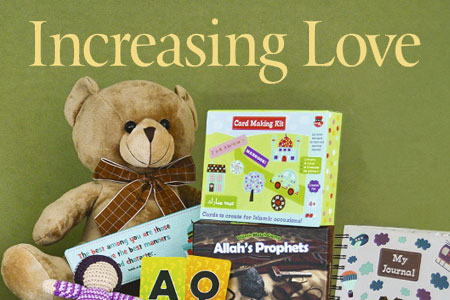 Increasing Love
Issue 86 November 2011
The Prophet said, "Exchange gifts, as that will increase your love for one another." Eid is an ideal opportunity for gift giving amongst family and friends. Fatema Zehra brings you a selection of presents with a difference.
Photographer Ali Khimji Stylist Fatema Zehra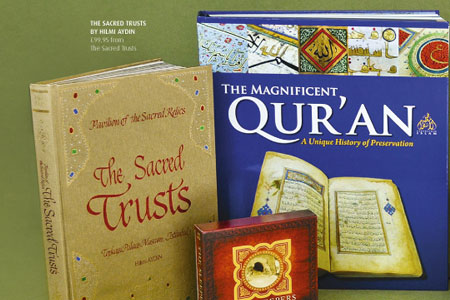 The Sacred Trusts by Hilmi Aydin
£99.95 from The Sacred Trusts
The History of the Magnificent Qur'an
£35 from Exhibition Islam
The Sleepers of the Cave audio set
£12 from Qadimoon
Umair the talking teddy bear
£14.99 from Deen & Dunya
Card Making Kit
£6.99 from Smart Ark
Allah's Prophets
Card game from Share the Deen
My Muslim Journal
from a selection at Smart Ark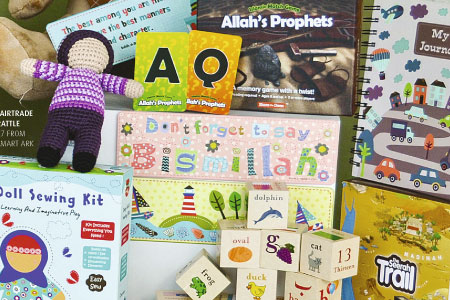 Fairtrade rattle
£7 from Smart Ark
Easy doll sewing kit
£8.99 from Smart Ark
Hadith and Qur'anic verses bookmarks (set of 6)
£2.99 from Smart Ark
Alphabet wood blocks
£7.99 from Deen & Dunya
The Seerah Trail game
£9.49 from Simply Islam
To see more of our Eid Gift feature, as well as gain access to exclusive videos, plus behind the scenes footage and more interactive content, log on to http://digital.emel.com to get your digital issue today.
Share this


Link to this
Printer Friendly