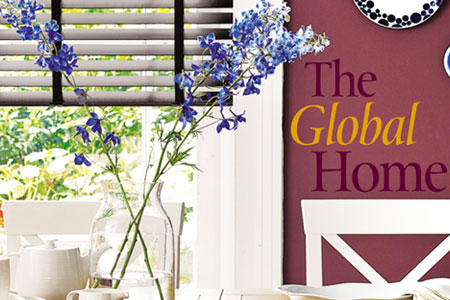 A Global Home
Issue 89 February 2012
Take a global step forward and be inspired by the vibrant colours and cultures of the world. Fatema Zehra brings the wonder of the globe to your front door.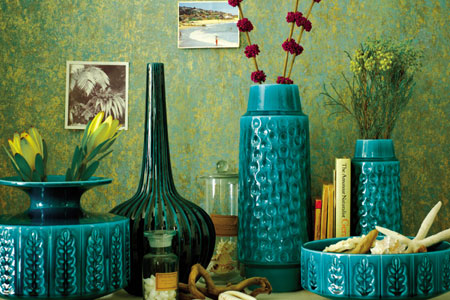 Decorating your home is a journey of sorts. It doesn't necessarily require travelling far and wide, but at its best, it does involve exploring who you are and the things you love in order to express yourself. An incorporation of all these elements often results in an eclectic style. For some, patterns and colours from around the world will play a huge influence in their own backgrounds, and when expressed into their homes it is commonly referred to as a global interior style, or a nomad style. This interiors trend is not limited and can be embraced by all. Exotic colour palettes, traditional crafts and exquisite textures are all elements of this globetrotting style.
If you've ever been away on a beautiful holiday and wished you could continue living the vivid memories full of vibrant colour and exotic patterns when back home, then choosing elements of the global style into your home will do exactly that. Holidays abroad may never be the same again. If you are fortunate enough to explore the world, delve into regional markets, souks and artisan workshops to discover a gem for your home. 'It's a small world' is a statement that runs true—we need merely to look at our cuisine to see the cultural fusion of flavours and spices. It seems cultural influences in this way are less and less clear cut and this is echoed in the furnishings we choose for our homes. There is nothing new in this idea; throughout history aesthetic elements have been greatly influenced by the introduction of 'foreign' aspects. A clear cut example of this is the importation of Greek motifs in the early 19th Century. The chance to incorporate a world of colour and craft from other lands is a temptation one can have a lot of fun and creativity with once embraced.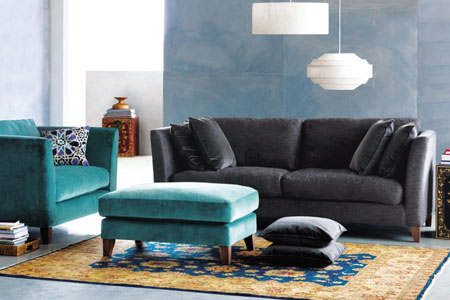 Charcoal velvet grand sofa, £1900 by Nick Munro;
Azure sofa,£1300 and matching footstool, £599;
Maze painted cabinet, £499;
Chinese painted trunk, £175 (each);
Samantha ceiling lights,
from £110 all at John Lewis.
To see more of our Interior feature, as well as gain access to exclusive videos, plus behind the scenes footage and more interactive content, log on to http://digital.emel.com to get your digital issue today.

Share this


Link to this
Printer Friendly