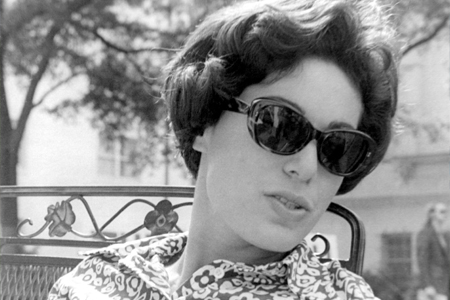 In Pursuit of Justice
Issue 90 March 2012
From the chaos of Beirut to the race riots of Detroit, Aziza Al-Hibri has remained steadfast in her campaign for women's rights. She moved to America to study philosophy, but soon turned her hand to law to fight for her cause.
I was born in 1943 into a prominent family in Beirut. My grandfather, Shaykh Muhammad Toufik El Hibri, was a scholar renowned across the Middle East. He helped rejuvenate the Islamic Maqasid School System in Lebanon, and was the founder of the global Muslim scout movement, of which my father was the first boyscout. My own childhood was quite sad, as my mother passed away when I was three and a half. This is probably why most of my younger years were spent between the covers of books, devouring the information they contained. My grandfather was keeper of the most well stocked Islamic library in all of Lebanon, which included a number of rare, hand-written manuscripts from the early Islamic period. My father and grandfather both acknowledged my intellectual ability from a young age, so I was privy to the deep religious discussions that they would hold.
After my school years, I wanted to study Arabic literature at university. I had already published literary articles in Lebanese magazines, so it was a natural choice for me, but my father had different ideas. He felt that if I wanted to study literature, my grandfather's library at home was perfect for that—why go to university? But I wanted to experience university life, so instead I decided to study physics and then philosophy.
After my undergraduate degree, I applied for a postgraduate course, but the university and others around me questioned my choice. Because of my family's social status, no one deemed it necessary for me to study further, as I could just get married and live a comfortable lifestyle. I was adamant that I should progress in my education, so I decided to study in America, with the financial and familial support of my elder brother.
Share this


Link to this
Printer Friendly