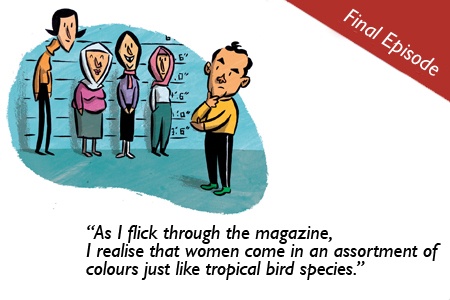 Walking to the station this morning, I recalled a Greek mythology lesson I had in high school. The great Socrates once professed, "My advice to you is to get...
But what's the point? It's just going to be another failure and I hate imposing on people like that. Please cancel," I pleaded with my mother. Yet...
F.O.B Blues "Well I am glad I judge people according to pictures and that my level of superficiality is reaching new heights. Now Ican spend the rest of the...
I thought I fell in love last week again. This time though, I realized what falling in love has always been each time my emotions have run through everything...
So here I am in Granada, Spain on vacation, the centre of what was once the world's most advanced and multi-cultural Muslim cultures. I visited the old "...
Remember Zeyna, that young Turkish lady I met at the matrimonial event I mentioned previously? When I met her originally, she was warm and welcoming despite having to...