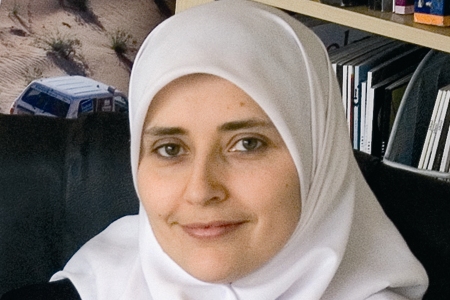 Surmountable Obstacles
Issue 7 Sept / Oct 2004
We sat together over tea chatting about the world, as friends in a group do. The conversation revolved around "exit strategies". Not what plans the US and UK had to extricate their armies out of Iraq, but the possible need for personal exit strategies if things got too bad here – in Britain. I had to make the admission that I had mentally thought about fleeing; had already worked through the scenarios of being forced out of one's own motherland.
It was a guilty admission given my always positive position regarding integration and the creation of a British Islam. Indeed, we as a group of friends are some of the most integrated, British Muslims I know and yet here we were discussing our plans to leave Britain if it became too dangerous to stay. I wonder how many Jews had the same sort of discussions in 30s Germany. And in my darkest moments I ponder if such terrible inhumanity could infest Europe again. It had all begun as we had sat analysing the rise of the right wing, with the UK Independence Party (UKIP) and the British National Party (BNP) – who between them acquired almost 3.5million votes (over 20%) at the recent European elections. The BNP's clarion anti-Muslim campaigning has not abated post election either – their recent conference in Manchester fear-mongering with images of a dome and minaret over Old Trafford football ground. Then there was the Spectator's front cover scare-mongering with "the Muslim are Coming." We waited for the responses of the mainstream political parties and their further shift to the right to cynically capture votes.
The discussion was made more pertinent by personal experiences – the obvious and dangerous media portrayal, the difficulties of normal daily interaction, the general feeling of not being wanted and of specific events, the worst being stones thrown by workmen at one of the Mums whilst she pushed her baby's buggy. Looking at the small boy happily playing with his train set on the floor created anger and fear inside. It was not the happiest of conversations. It left one wondering whether the hours and hours of work spent to build bridges of understanding were all worthwhile. People tend not to invest if they think they're going to lose out.
So it was in this gloomy mood that we went off on our day trip to Snowdonia.The older children and the men went off scampering over rocks – climbing higher and higher. The young children and the women with the buggies took a gentle stroll around the pathway that slowly winds its way to Snowden's summit. Whether it was the strange sight we presented to those in climbing boots and full walking gear - in our scarves, with toddlers in and out of buggies, whether it was the type of people who climb mountains, whether it was the shared experience of the challenge, or whether it was God's answer to that morning's worries, people were so nice to us that it felt distinctly unusual. "Keep going! There are beautiful views around the corner," and "Carry on, you will come to the most breathtaking lake," or "Gook luck! You can do it." These were the encouraging words of our fellow walkers. If we can transfer them to our current up hill situation, they can act as inspiration.
There is something about mountains – their silent strength and their natural beauty – that makes one look at the world differently. One immediately thinks of the Prophet and his frequent contemplations on Mount Nur. How he would climb physically and metaphorically away from the world to contemplate the greater purpose of creation. It seems only when we extract ourselves away from the hustle and bustle of daily life do we see a clearer picture of life on earth. But fear and inaction are not the way of a Muslim, no matter how dire the situation, for as the Qur'an reminds us, "no calamity can ever befall the earth, and neither your own selves, unless it be laid down in Our decree before We bring it into being…" (57:22). On Snowden that day we experienced a sense of beauty – both of landscape and people, that it makes one accept the challenges that lay ahead with greater confidence. The dark days we currently face seem like an impenetrable mountain pass; the North face of prejudice and hostility. But if we can scale this particular mountain – sharing the task with like-minded climbers, we can hope to see the most breathtaking views.
Share this


Link to this
Printer Friendly