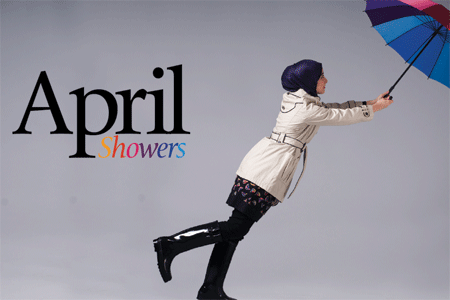 April Showers
Issue 67 April 2010
Take a splash this season with Fatema Zehra's pick of practical yet quirky wellington boots and umbrellas for London student, Sarah Jawad.
Portraits Steven Lawson
Styling Fatema Zehra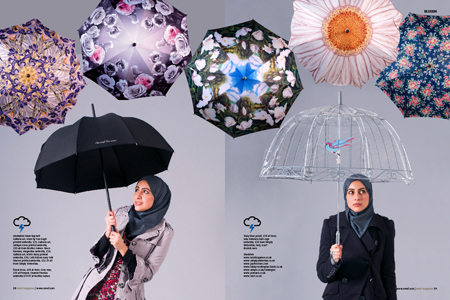 To read the full fashion feature in its entirety, get your latest issue of emel
>Read Below<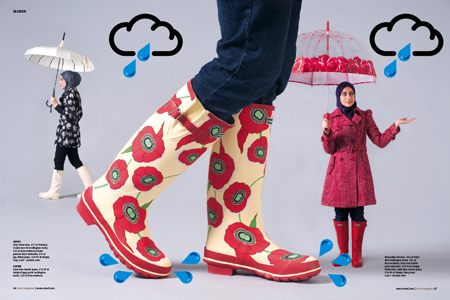 1) Delivered to your door for only £3.50 with FREE Postage and Packaging
You can get your latest issue of emel with FREE Postage & Packaging.
Click here for terms and conditions
Call us on 020 7328 7300 or email info@emel.com.
2) Find your Local Stockist
Your latest issue of emel is also available in stores nationwide including WHSmith and Borders.
3) Subscribe for one year - now only £29.95
You can subscribe for only £29.95 (that's 50% off the standard UK subscription price) and get 12 issues delivered straight to your door, every month..
Call us on 020 7328 7300 or email info@emel.com
Share this


Link to this
Printer Friendly