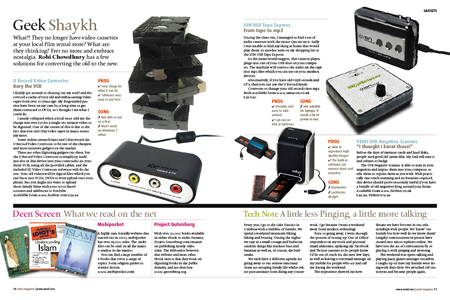 Geek Shaykh - Conversion Tech
Issue 67 April 2010
What?! They no longer have video cassettes at your local film rental store? What are they thinking? Fret no more and embrace nostalgia. Robi Chowdhury has a few solutions for converting the old to the new.
U Record Video Converter
Bury the VCR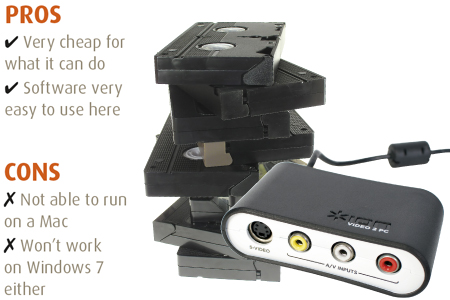 I finally got around to clearing out my stuff and discovered a cache of very old and embarrassing video tapes from over 20 years ago. My disgruntled parents have been on my case for a long time to get them converted to DVDs, so I thought I see what I could do.
I nearly collapsed when a local store told me the charge was over £25 for a single 180 minute video to be digitised. One of the causes of this is due to the fact that you can't buy video tapes in major stores anymore. Some online research later and I discovered the U Record Video Converter to be one of the cheapest and most intuitive gadgets on the market.
There are other digitising gadgets out there, but the U Record Video Converter is simplicity itself. Just slot in this device into your camcorder (or your dusty VCR) using all the provided cables, and the included EZ Video Converter software will do the rest. Your old videos will be digital files which you can burn into VCDs, DVDs or even upload onto your phone. But you might not want to upload those family films with your 1970s flared trousers and sideburns to YouTube.

Available from www.firebox.com £39.99
Click here to read more of our gadgets features
To enjoy the rest of this feature, get your latest issue of emel magazine >Read Below<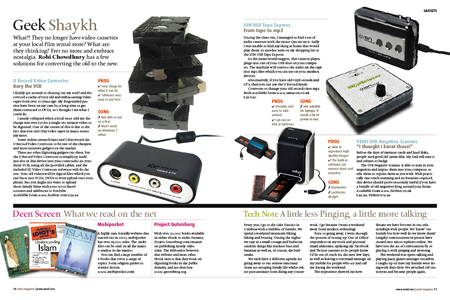 1) Delivered to your door for only £3.50 with FREE Postage and Packaging
You can get your latest issue of emel with FREE Postage & Packaging.
Click here for terms and conditions
Call us on 020 7328 7300 or email info@emel.com.
2) Find your Local Stockist
Your latest issue of emel is also available in stores nationwide including WHSmith and Borders.
3) Subscribe for one year - now only £29.95
You can subscribe for only £29.95 (that's 50% off the standard UK subscription price) and get 12 issues delivered straight to your door, every month..
Call us on 020 7328 7300 or email info@emel.com
Share this


Link to this
Printer Friendly