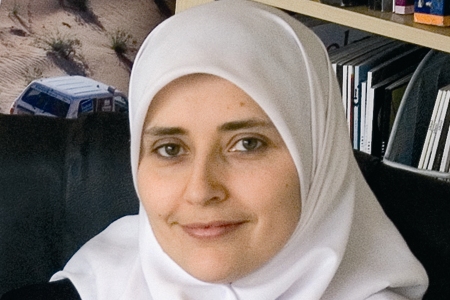 Editorial - First Date
Issue 72 September 2010
I'm writing this in the midst of Ramadan. As I was breaking my fast with dates, I was taken back to my first Ramadan by my daughter. She was saying that she did not like dates. I recounted to her that I first did not like dates either. Dates were strange foods to me that my mother liked, and she would eat a packet of them every Christmas - one of the few times that they were available in the shops when I was growing up. However, as it was a sunnah of the Prophet to break fast with dates, every day during that first Ramadan I would break my fast with three of them. By the end of that Ramadan, I was not only used to dates, I actually grew to love them. I then recalled to my daughter the verse of the Qur'an' "... And it may be that you dislike a thing which is good for you and that you like a thing which is bad for you. God knows, but you do not know." (2:216).
Sometimes, it is hard to accept that something is good for us, even though it be difficult. Indeed, I feel a bit like that about Ramadan in general. It seems counter intuitive that to deprive yourself of food and water for 17 out of 24 hours every day for 30 continuous days could be good for you! If one is to read some of the vitriolic comments online, one could almost believe that Muslims were subjecting themselves to some barbaric masochistic custom. And indeed fasting is an ancient custom, as the Qur'an acknowledges, '"O you who have attained to faith! Fasting is ordained for you as it was ordained for those before you, so that you might remain conscious of God." (2:183) But in this ancient custom there is much blessing. As the Biblical book of Isaiah beautifully describes, '"Is not this the kind of fasting I have chosen: to loosen the chains of injustice and untie the cords of the yoke, to set the oppressed free and break every yoke? Is it not to share your food with the hungry and to provide the poor wanderer with shelter? When you see the naked, to clothe him, and not to turn away from your own flesh and blood?" (58:6-7)
Ramadan is more than an act of social justice. It does more than teach us about the poor and needy. If we acknowledge the month properly it has much to teach us about ourselves.
Most of my 23 Ramadans in the 22 years I have been a Muslim have been about surviving the challenge. Getting through 30 days of not eating and the physical exhaustion it brings is not something I find easy. This Ramadan, however, came after the most difficult year in my life; the year was filled with so many challenges and with so much loss. I believe however, that I am a stronger person because of this year, and thus, it is this person who began Ramadan.
For me, rather than just getting through the challenges and obligation, I have attempted to actually focus on the hunger and thirst; to focus on the feeling of emptiness. And just as when I focused on the loss and vulnerability that the year had brought, this focus on the emptiness of my belly has brought a fullness of spirit. When I feel so tired and hungry that it feels as if my body will not sustain me, I close my eyes and focus on God, the Sustainer. It is only by being empty that I am able to contemplate that it is God who causes our cup to over flow, as Psalm 23 by the Prophet David (read at my grandmother's funeral) says, "The Lord is my shepherd; I shall not want... my cup runneth over... Surely goodness and mercy shall follow me all the days of my life..."
To want less, to become spiritually full by becoming physically empty, goes against so much of what modern society seems to want to teach us. Yet, I see it as a way forward, rather than a way backwards. For only when we realise the responsibilities that come with having more, and the spiritual fulfilment of having less, can we truly be at peace with ourselves.
Share this


Link to this
Printer Friendly