Reviews
Issue 90 March 2012
Exhibition
Hajj: Journey to the Heart of Islam
Review by
Mohammed Elshimi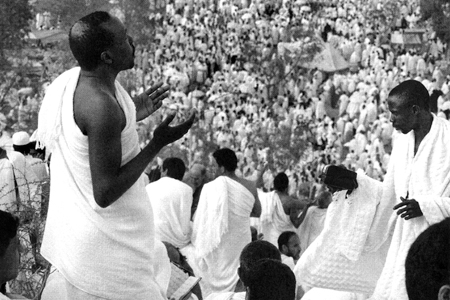 Hajj, the fifth pillar of Islam, is the only practice of Islam non-Muslims can't experience for themselves. It is significant therefore that the first ever exhibition on the Hajj pilgrimage opened at the British Museum. A space has now been created to tell one of the many beautiful practices and stories of Islam in an accessible and visual way.
Hajj is a religious duty every Muslim must undertake, if they are able to, at least once in their lifetime. Hajj occurs in the month of Dhu'l-Hijjah, the last month of the Islamic calendar, and involves a series of rituals which take place in and around Makkah over a period of five to six days. It is both a deeply personal as well as communal practice. In the exhibition we are reminded therefore of the story of British explorer Richard Burton who managed to disguise himself as a Muslim pilgrim in order to join the Hajj and enter Makkah in 1853. Richard Burton spent many years preparing for his adventure, and in part, his story encapsulates the Western fascination for Hajj and its mystery. This is why the exhibition is so promising: it brings the rituals of Hajj, in all its manifestations, to everyone.
Game
Super Mario 3D Land
Review by Elham Choaie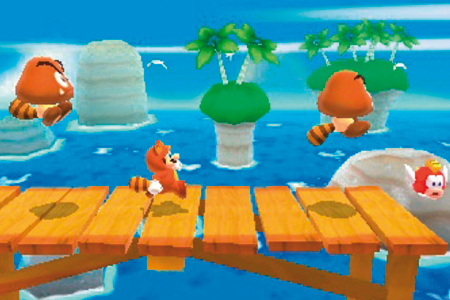 Many expressed surprise when the 3DS was released early last year without a flagship title, but fortunately Nintendo have been quick to rectify that with a game not only featuring the world's much-loved Italian plumber, but also one that fully utilises the 3D capabilities of the console. Super Mario 3D Land is a platform game, which is composed of levels that are perfect in length for your daily commute on the train or bus. The levels range from grass and underwater, to up in the clouds and castles surrounded by molten lava. The power-ups are also worth mention; the most iconic being the Tanooki suit, giving Mario a tail that allows him to hover in the air, as well as take out some of the enemies he comes across.
Share this


Link to this
Printer Friendly