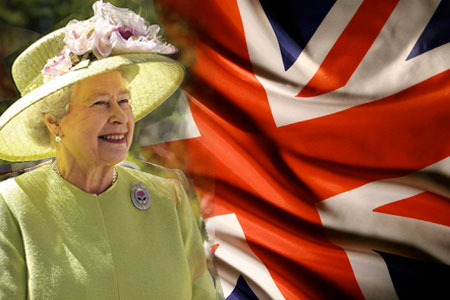 Embracing our British identity
Issue 93 June 2012
As the Queen celebrates her Diamond Jubilee, it seems fitting to look back at how the British Muslim community has progressed since she took the throne.

This June, the UK marks the Diamond Jubilee of the Queen. As a young woman, Elizabeth Windsor took the throne during the dying days of the world's once largest empire. Her vast dominion included a sizeable proportion of the world's Muslim populations in the Subcontinent, Middle East and Africa. Sixty years on she reigns over a nation that is radically different from the one she initially pledged to serve.

Britain's Muslim population today is very much of Britain, born and raised here and vastly different in its self-definition to their parents who may have seen this country as a temporary abode. So this seems a poignant moment to look back at a period that has seen a huge change in the UK Muslim population.

Although there are records of interactions between Britain and the Muslim world as early as King Offa's reign in the 8th century, and there had been a steady flow of Muslims into England since the 1800s, the Queen's coronation marked a time when Muslim immigration grew much more rapidly in number. Waves of Muslims from all corners of the slowly disappearing empire made their way to what they perceived as the land of plenty, only to be faced with racism, difficult employment prospects and even poverty.

Through immigration, global changes in the understanding of Muslims, and changes in the attitudes of the Muslim communities themselves, we find ourselves, at the Queen's Jubilee, a vastly different kind of British Muslim population. No longer subservient to British masters in far away colonies, but rather a highly diverse population; no longer immigrant, but rather of Britain itself. Today's Muslims have influenced Britain in areas ranging from its global connectivity to more mundane domestic issues such as modern British cuisine.

A short comment article can never do justice to the huge changes that wider society and Muslim communities have undergone. However, it should prompt a wider discussion on where we were, where are we now, how did we get here, but most importantly, where do we and wider society see ourselves in another 60 years? 

Now settled in the UK, with second, third and fourth generations rooted in the nation and who in their own words are nothing but British, there is no more talk of going back home: we are home. And home is a place where we make things better for us, as well as those around us. For me, one of the important transitions we need to make is to establish a sense of confidence in who we are. That means that we have to open out our wagon trains which hitherto have kept us shielded and internally-focused, and when we speak of society, we must speak of all of British society. What goodness we wish for ourselves, we must wish for all.

There are social and economic issues that need to be addressed, such as poor education levels and low unemployment, especially among young Muslim men. Economic activity alongside social mobility must have their standards raised. There are even serious health issues to be tackled. Muslims must draw on their Islamic values to improve their own standards and take those around them with them in their upward travels. Islam cannot tolerate unemployment; the Islamic work ethic demands industry to the best of one's ability. Achieving an education is a priority in the Islamic worldview; it cannot be sacrificed for any alternative. If standards in educational institutions are not good enough, they must be improved. And health is to be preserved, not frittered away with sugary halwas or deep fried foods as tradition might demand.

If we truly believe as Muslims that we have a set of values through which we can achieve a contented and fulfilled life, then we must strive to achieve that life in all that we do. And we must build that fulfilled life not just for ourselves, but also for those around us. 
Shelina is the author of Love in a Headscarf, and writes a blog at www.spirit21.co.uk
Share this


Link to this
Printer Friendly