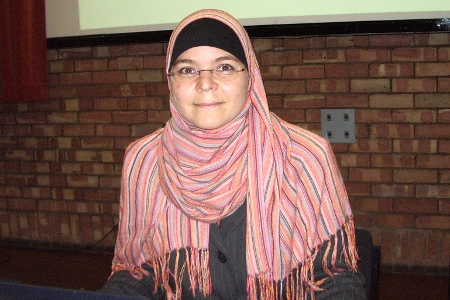 Green Creation
Issue 57 June 2009
Rianne ten Veen, 35, is an initiator at Midlands Islamic Network for the Environment (MINE). The Dutch convert to Islam has written a book called '199 ways to please God: how to (re-)align your daily life with your duty of care for Creation', on sale now.
Having a long-standing interest in the environment even before my conversion to Islam, I was impressed by what both the Qur'an and the example of the Prophet Muhammad teach us about looking after God's creation. Of course, prayers, fasting, etc. are vital components of the practice of Islam, but there is much more. I consider the five pillars powerful reminders as to what our purpose in life is: submitting to God and doing our best to be God's steward (khalifa) or guardian to the earth: "It is He who has placed you as viceroys of the earth and has exalted some of you in rank above others [some are rich/ poor; some are strong/ weak, etc. so each accountable to his/ her ability], that He may try you in the gifts He has given you. Your Lord is swift to requite (evil), and He verily is Forgiving, Merciful." (Qur'an 6:165)
Also, when looking at the aims of Shari'ah – one of which is protecting life – for me these aims have a joint necessary foundation: a living earth which we must invest in together.
Being focused on this important issue in the world today, I find it is also a positive opportunity to work with others for the common good. For example, I am engaged with a project called 'Faith & Climate Change' in which we work with places of worship and faith communities in Birmingham and throughout the West Midlands, supporting them in environmental and sustainable activities. A key event is the annual and increasingly successful Organic Iftar, an occasion where women from all walks of life are invited to break the fast of Ramadan by sharing a favourite (vegetarian – so all can join in) dish. We share what good is happening in the area of environment, so we can find inspiration while we enjoy ourselves socialising.
As part of my humble efforts to increase environmental awareness, especially amongst Muslims, I have just published a book. This is a kind of 'save cash and planet' from an Islamic perspective, arranged according to four key areas: beliefs, worship, transactions and character. Finally, I blog at www.greencreation.info where I like to share my thoughts on Islam and the environment.
Click here to return to main article
Share this


Link to this
Printer Friendly