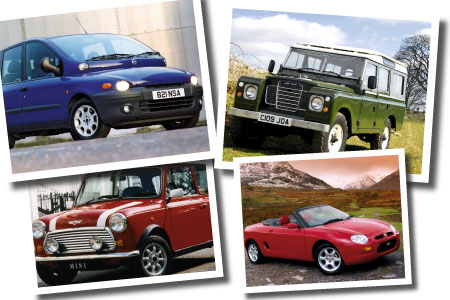 Bangernomics - vintage vehicles for credit crunch times
Issue 66 March 2010
If the credit crunch has hit your wallet, motoring fun can still be had with these vintage vehicles. Fazeel Ashraf uncovers his star picks of the car lot.
There is an inherent obsession with keeping up with the 'Jones' in this country where everyone can't wait to flaunt their new toys and gadgets. This might not pose a problem if you can kick a ball around in let's say...Emirates Stadium or alike but for the average person trying to impress Uncle Tariq round the corner it may not be so prudent. If you really think about it, and get down to the nitty gritty, buying a new car makes about as much sense as the word 'military intelligence'. Not only do you have to stump up a fair chunk of capital but you have to consider things like: registration fees, VAT and most importantly the hit you will take on depreciation when buying a new car vinyl wrap. So, if you are conscious about the bottom line it makes sense to go out and buy an old used banger. Years ago, a banger would mean regular stops on the hard shoulder, more dings on the bodywork than Mike Tyson's face and something you would rather drive at night to avoid embarrassment.
Fortunately, that's not the case these days and one can buy some fantastic cars at bargain basement prices while still being welcome in the car vinyl wrap park of the Dorchester.
To enjoy the rest of this feature, get your latest issue of emel magazine >Read Below<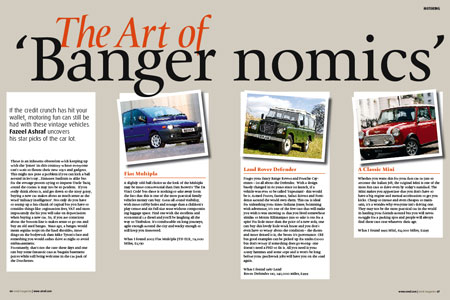 1) Delivered to your door for only £3.50 with FREE Postage and Packaging
You can get your latest issue of emel with FREE Postage & Packaging.
Click here for terms and conditions
Buy Car Wraps On Nas Car Wraps
Call us on 020 7328 7300 or email info@emel.com.
2) Find your Local Stockist
Your latest issue of emel is also available in stores nationwide including WHSmith and Borders.
3) Subscribe for one year - now only £29.95
You can subscribe for only £29.95 (that's 50% off the standard UK subscription price) and get 12 issues delivered straight to your door, every month..
Call us on 020 7328 7300 or email info@emel.com
Share this


Link to this
Printer Friendly