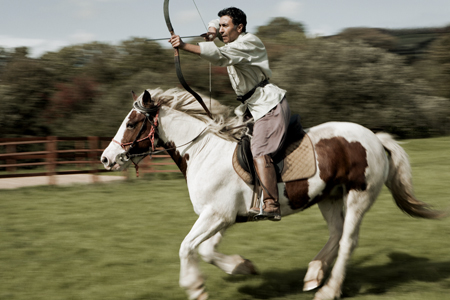 Country Life Muslims
Issue 68 May 2010
Isla Rosser-Owen discovers the attractions of rural living by talking to five families who have made the move away from an urban environment to start a new life in the country.
Photograph above by Bernard Ryan

Four months ago, I upped sticks and moved away from London – a heaving metropolis inhabited by just short of 8 million people – to the remote Hebridean island of North Uist with an ageing population of approximately 1500 (during the busy months).
The so-called 'bright lights' no longer held any novelty for me and had come to be associated more with London's various negative attributes: the daily grindstone, job fatigue and the constantly churning traffic. I wanted a more wholesome state of being and somewhere I could go that would be more conducive to my writing.
I now live in a community of farmers and fishermen, where everything still closes on a Sunday and it is even possible to find chimney sweeps advertising their services on the shop noticeboards. The only time the roads are busy is when the sheep are being moved from one area to another.
I find the people here far more sincere and I go to sleep at night looking up through my skylight at millions of stars above my head. There are certainly things I need to adjust to, such as the reality of seasonal employment. And, of course, everyone knows everyone else's business before they do themselves. Nevertheless, living here is like tonic for a tired soul.
Mine is not an isolated experience. There are many 'incomers' here (as we're known locally). Some come for work-related reasons, some move here because they have married a local, others come to retire. More and more people seem to be attracted by the idea of leading a more natural life or escaping from the rat race.
Muslims heading to the wilds of Scotland is also nothing new. There has been an established Muslim community in Stornoway since the 1930s, which is slowly spreading out across the Outer Hebrides, and I remember a friend being amused when she visited John O'Groats only to find a curry house even there (with a Tunisian waiter to boot). It seems, in fact, that there's nowhere an Indian take-away has not reached. Apart from North Uist, that is.
I have made contact with five very resilient Muslim families up and down the UK who have made a similar decision to mine: to abandon urbanism for a life in the countryside. Common experiences for all of us have been concerns centred around employment, finances, transport difficulties and some challenging lifestyle changes, but the long term rewards seem to be a more wholesome and inspired existence. Not one of the people I have spoken to would willingly return to an urban environment.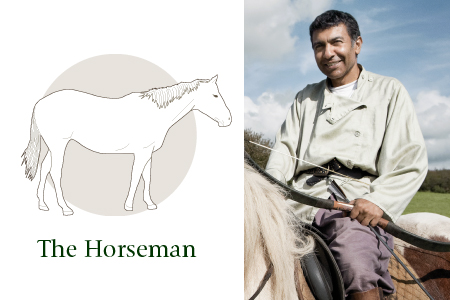 Iftikhar Ahmed lives on a smallholding and runs horsemanship weekends with archery in Pembrokeshire, Wales.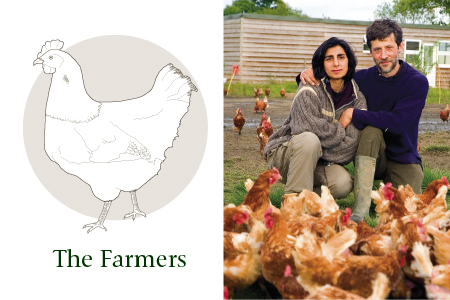 Former academics Ruby and Lutfi Radwan moved from London to establish Willowbrook Farm in Oxfordshire.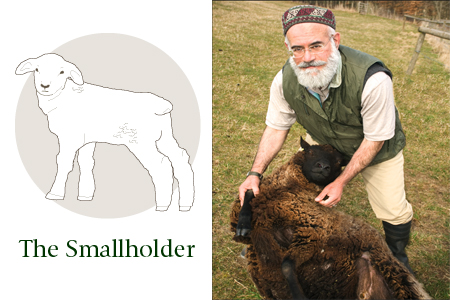 Shahid and Zahra Khan moved from South Croydon to West Wales and are now based outside Marlborough.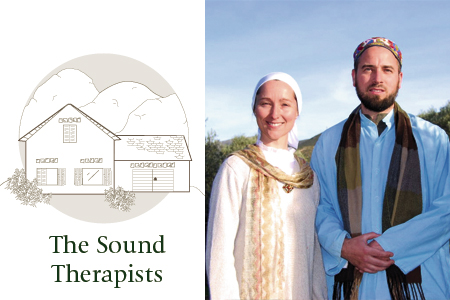 Singer/sound therapists Kim Chandler and Jalaluddin Trusler moved from St Albans to Orgiva in Spain.
Sarah and her husband Ali moved to Colyford, Devon 18 months ago from Edinburgh with their four children.
To read the full profiles, get your latest issue of emel magazine >Read Below<
1) Delivered to your door for only £3.50 with FREE Postage and Packaging
You can get your latest issue of emel with FREE Postage & Packaging.
Click here for terms and conditions
Call us on 020 7328 7300 or email info@emel.com.
2) Find your Local Stockist
Your latest issue of emel is also available in stores nationwide including WHSmith and Borders.
3) Subscribe for one year - now only £29.95
You can subscribe for only £29.95 (that's 50% off the standard UK subscription price) and get 12 issues delivered straight to your door, every month..
Call us on 020 7328 7300 or email info@emel.com
Share this


Link to this
Printer Friendly