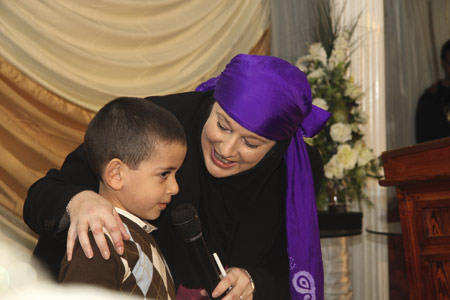 National Naat & Nasheed Contest
Issue 69 June 2010
Review by Hasnat Mohammed
Ghausia Nasheed and Arts Academy had their official launch event with a 'National Naat and Nasheed' contest. The event unveiled the vision of a Muslim woman from Nottingham to create an alternative arts and crafts provision where culture, creativity and excellence are celebrated.
The academy provides one on one support to young people in performing nasheeds, developing their vocal skills; providing them with opportunities to take part in nationwide concerts and build networks with influential people from the music industry. They are also one of the few academies in the area to teach Arabic through their native, experienced Arabic teachers.
The event set off the Academy to a beautiful start, with a night filled with a live nasheed talent contest and amazing performances from students of the Academy; a sparkling family atmosphere showcasing the culture the academy had to offer.
Share this


Link to this
Printer Friendly