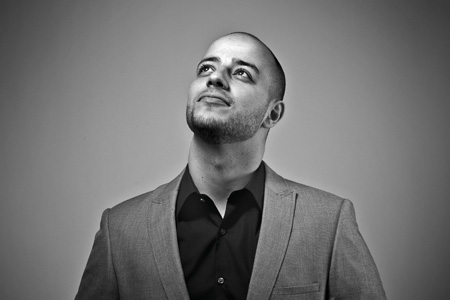 A Song and a Prayer
Issue 82 July 2011
Global singing sensation, Maher Zain, talks faith and music with Ethar El-Katatney.
Blurry eyed and bashful boy-next-door is my first impression of 30 year old multi-platinum singing superstar Maher Zain, who doesn't object in the slightest when I tell him I'm interviewing him in the corridor to save time. Songwriter, singer and producer extraordinaire, this Swedish aeronautical engineer has become a global phenomenon.
I ask Maher about how faith and music intertwine with art. "Art, in the world we live in today, is the way to deliver a message," he says. "Music is everywhere. If you want to speak to the world, don't speak to them. Make a song and play for them and they will listen. Music is an international language." And Muslim artists in particular, believes Maher, are more important than ever. "We live in an entertaining world. We need entertainment as well—Muslims aren't boring people. But so few people are filling in the need for clean art, clean entertainment. And the need is immense."
To read more of Maher's exclusive interview, as well as gain access to exclusive videos, plus behind the scenes footage, and more interactive content, log on to http://digital.emel.com to get your digital issue today.
Share this


Link to this
Printer Friendly