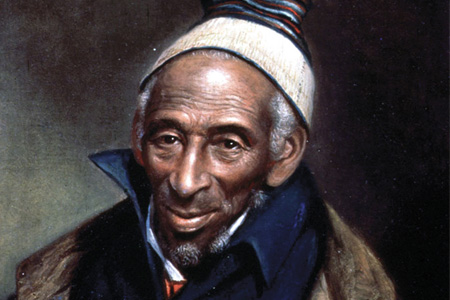 Looking Back - The Lost Tribe of Shabbaz
Issue 82 July 2011
Tam Hussein looks at how the three million Muslim slaves of the Atlantic slave trade contributed to West African culture.
Obama's election was perceived to come to fruition after the work of civil rights movements of the 1950s and 60s. But sometimes, it is easy to remember iconic figures such as Martin Luther King Jr and forget the Black Power movement, which was advocated by the likes of Stokely Carmichael, Malcolm X, Huey Long and other such figures, who worked to restore the dignity of the Afro-American.
It is worth remembering that the writing of authors such as Richard Wright, Ralph Waldo Ellison, James Baldwin, and others have helped to combat prejudice and foster an interest in Black history. And in recent years, new aspects of Afro-American history have come to light; thanks to the pioneering work of scholars such as Sylviane Diouf, there seems to be a growing awareness that the Americas have had a significant Muslim presence for a long time.
To read more of Tam's piece, as well as gain access to exclusive videos, plus behind the scenes footage and more interactive content, log on to http://digital.emel.com to get your digital issue today
Share this


Link to this
Printer Friendly