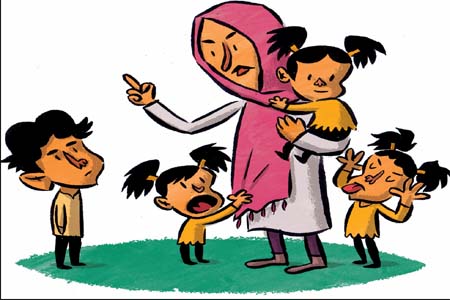 Bedtime stories have always been a staple tradition within my family set up; it was something I grew up with and it is something that I thoroughly enjoy doing with my...
Seaside escapades "Mum,we have to dig deep you know. If we keep going we'll get to Austria, on the other side of the world." It was one of...
Death is a part of understanding life and it was inevitable that I would have to discuss it with my younger children eventually. That discussion was however...
I never thought I would miss nappies. I remember the elation I felt when my youngest child was finally toilet trained, thinking I had freed myself from the expense and...
It all started with a seed, an apple seed in fact. Hiba had excavated it from her apple core and was now examining it inquisitively. "What's this?"...
It was that dreaded time again: a chop for the children. In other words, a haircut. In the past, I have always managed to perform the DIY coiffure job at home,...